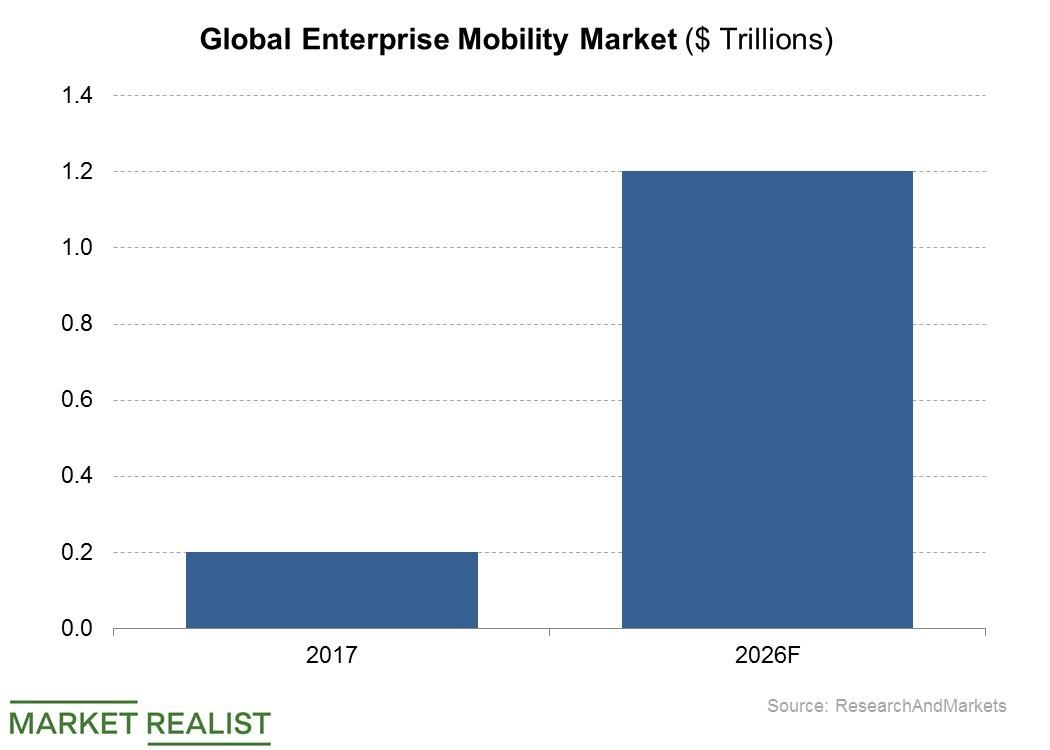 Google Revives Its Smart Glasses Business: Is Microsoft Worried?
By Ruchi Gupta

May. 24 2019, Published 8:07 a.m. ET
Google's new smart glass for businesses costs less than Microsoft's HoloLens
Google Glass is back, and at a price point that could cause Microsoft (MSFT) some headaches. Google (GOOGL) recently launched Glass Enterprise Edition 2, a new version of its Google Glass device for business customers. The original Google Glass debuted a few years ago as a consumer product but was quickly pulled from the market amid reports of weak demand. That led Google to rethink its smart glasses business strategy, thereby deciding to focus on developing a smart glass product that can be used for business functions, such as on a factory floor or a doctor's office. And that is where the Glass Enterprise Edition 2 fits.
Google's new business smart glass product costs $1,000, significantly less than the $3,500 that Microsoft charges for its rival product known as HoloLens.
Article continues below advertisement
Google pursuing $1.2 trillion enterprise mobility opportunity
According to Google, businesses using its Glass Enterprise Edition 2 device have recorded a drop in operating costs, improvement in production time, and better product/service quality.
Google is no doubt aiming at the enterprise mobility market with its new smart glass product for businesses. Enterprise mobility involves the use of mobile devices for business functions. Cloud computing and faster mobile internet speeds are fueling the growth of the enterprise mobility market, which was valued at $206.1 billion in 2017 and is projected to top $1.2 trillion by 2026, according to Research&Markets. The other companies pursuing enterprise mobility dollars include Apple, IBM (IBM), and SAP SE (SAP). Apple has partnered with IBM, SAP, and Adobe (ADBE), among others, to build business apps that can be used with its slate of mobile devices such as the iPhone and iPad.