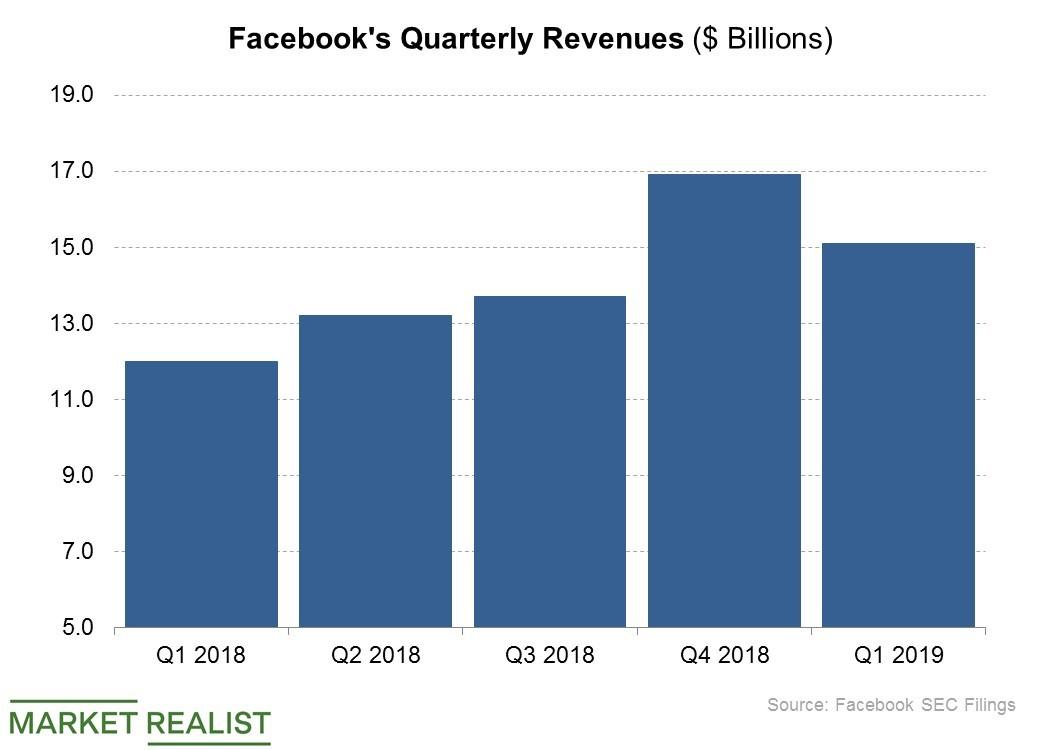 Facebook Risks a $2.2 Billion Fine in Ireland
By Neha Gupta

May. 2 2019, Published 2:13 p.m. ET
Glitch affected millions of accounts
Ireland is investigating whether or not Facebook (FB) broke EU data rules by failing to store its users' account passwords securely. The investigation, which started last month, is being undertaken by Ireland's data protection watchdog, according to a report by Reuters. The probe puts Facebook at risk of being hit by billions of dollars' worth of fines.
Facebook revealed in March that it had inadvertently stored some of its users' account passwords in plain text, making them readable for its employees. Typically, Facebook stores its users' passwords in an unreadable format as a security measure. The company said the glitch had exposed the passwords of millions of its subscribers, including users of its photo-sharing app, Instagram.
Article continues below advertisement
Companies can be fined up to 4.0% of global revenue
A year ago, the European Union adopted stringent data protection rules that spelled out heavy fines for violators. For example, a company can be fined as much as 4.0% of its global annual revenue if it's found to have breached EU data rules. Facebook generated $56 billion in revenue in 2018, meaning that a fine of 4.0% of global revenue could take more than $2.2 billion from the company.
In the first quarter, Facebook generated revenue of $15.1 billion, representing an increase of 26% YoY (year-over-year). Twitter (TWTR) and Alphabet (GOOGL) reported revenue growth of 18% and 17% YoY, respectively, in the quarter. Revenue rose 39% YoY at Snap (SNAP) and 40% YoY at Yandex (YNDX) in the first quarter.