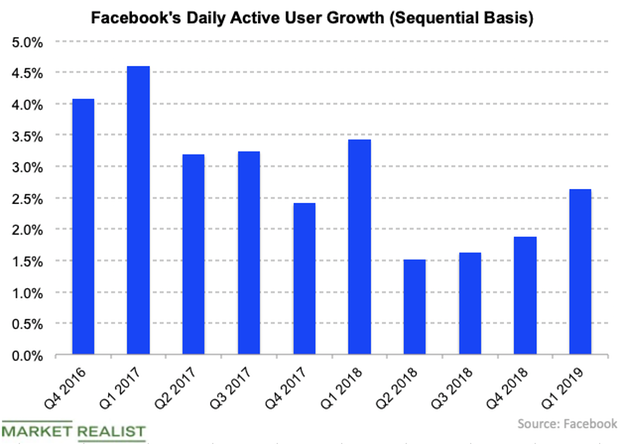 Facebook Has Stopped Paying Commissions for Political Ads
By Sanmit Amin

May. 24 2019, Published 11:37 a.m. ET
Facebook is taking election-related misinformation seriously
Social media giant Facebook (FB) is reportedly planning to make changes around the political ads on its platform ahead of the 2020 presidential race.
Katie Harbath, the company's head of global elections public policy, told the Wall Street Journal that the company had stopped paying commission for political ad sales. Employees will be allowed to help campaigns register to purchase ads or provide customer service. However, the process of buying political ads will mostly be on a self-serve basis, according to the report.
Article continues below advertisement
The company is trying to avoid the 2016 US presidential election situation
The move comes as the social media giant is trying to remove misinformation from its platform, especially the kind that cropped up around the 2016 election, when Russian actors used it to influence the election results. Political ads, which were once seen as an area of growth, are now a headache for campaign staffers, according to the Journal.
The company has been trying hard to salvage its reputation after a number of missteps in previous years led to myriad issues, including user privacy breaches on a variety of occasions.
To counter fake news, Facebook set up a "war room" for the US midterm elections last year, where it employed its staff to police the platform for misinformation.
The company's stock is up 35.8% year-to-date, Against all odds, as it has been able not only to grow its user base but also to better monetize its lucrative US and Canadian markets, leading to better-than-expected growth.