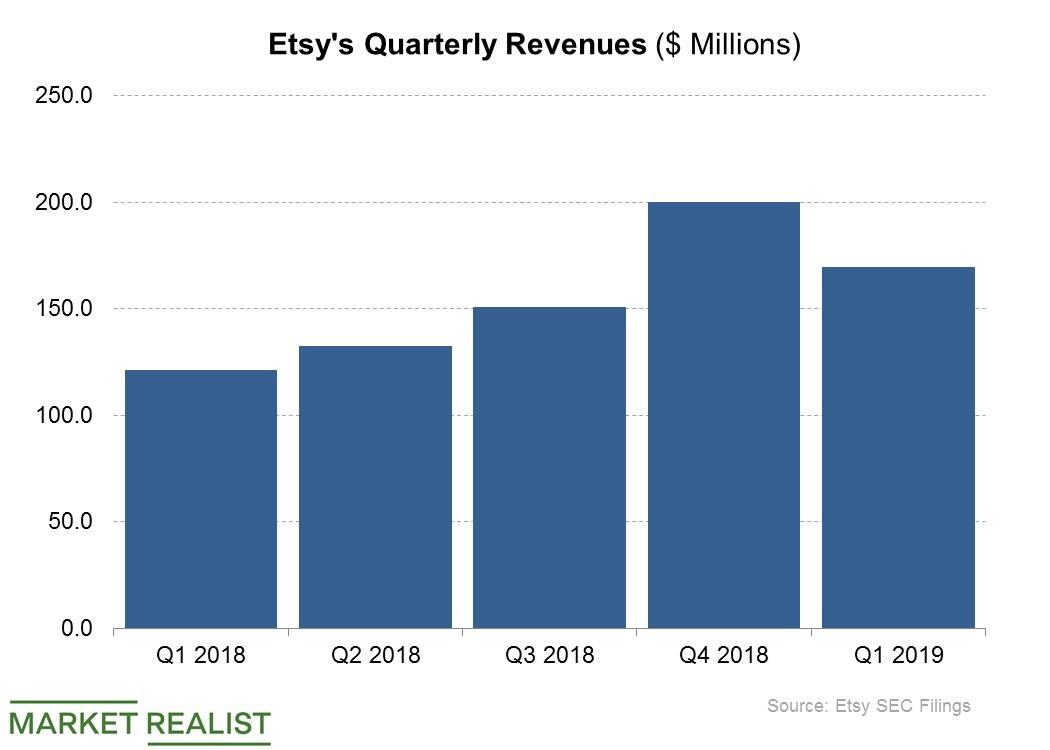 Etsy Reaps Benefits of Cloud Migration
By Ruchi Gupta

May. 21 2019, Published 3:35 p.m. ET
Etsy leveraging Google's AI tools to power marketplace search function
Etsy (ETSY), which started its workload migration to Google's cloud platform in 2017, aims to complete the migration in 2020. Etsy sees the migration as an opportunity to operate more efficiently and better leverage the power of AI to drive sales.
Etsy runs a marketplace for handmade and vintage items. As these are unique listings, the company requires powerful search technology to deliver the most relevant search results to customers. Etsy's platform serves ~2.2 million sellers and ~41 million shoppers.
Article continues below advertisement
According to The Wall Street Journal, Etsy's use of Google's AI technology to power its marketplace search function has delivered an impressive outcome so far. Etsy's AI-driven search function generates more relevant results, making it easier for shoppers to find the items they are looking for and complete a purchase, thereby boosting Etsy's sales. 
One of the fastest-growing public e-commerce companies
Revenue at Etsy, one of the world's fastest-growing e-commerce companies, rose more than 40% YoY (year-over-year) to $169.3 million in the first quarter, outpacing eBay's (EBAY), Amazon's (AMZN), and JD.com's (JD) revenue growth of 2.0%, 17%, and 21% YoY, respectively. Shopify's (SHOP) and Alibaba's (BABA) revenue grew 50% and 51% YoY in the first quarter, while Groupon's (GRPN) fell 8.0% YoY.