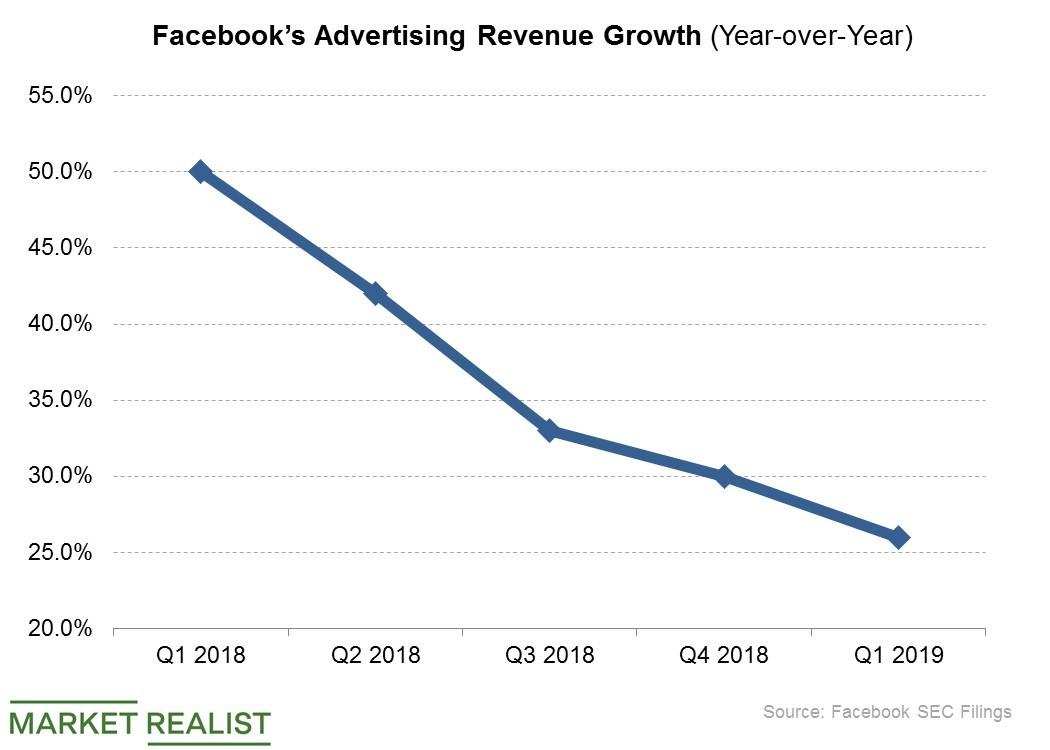 Could Facebook Use the US-China Trade War to Its Advantage?
By Neha Gupta

May. 30 2019, Published 1:26 p.m. ET
Facebook warns about China dominance
In an interview with CNBC earlier this month, Facebook's (FB) COO, Sheryl Sandberg, mentioned the China factor to strengthen the company's defense against breaking up. Some US politicians have suggested that Facebook and the country's other technology giants like Google (GOOGL) and Amazon (AMZN) should be split up to control their influence. Sandberg said that breaking up Facebook and other US technology majors wouldn't address the concerns that people have about these companies. Breaking up the company could cause unintended consequences. Breaking up US technology majors would allow Chinese companies to dominate the tech space.
Article continues below advertisement
Ongoing technology battle
Chinese technology companies are giving their US counterparts a run for their money in fields ranging from digital advertising to autonomous driving. According to data from eMarketer, Chinese e-commerce giant Alibaba (BABA) will generate $30.5 billion in digital advertising revenues in 2019. Alibaba will be ranked third globally. The data show that Chinese companies will take up four slots on the list of the world's top ten digital advertising companies in 2019.
In autonomous driving, Baidu (BIDU), Alibaba, and Tencent (TCEHY) are all working to develop self-driving vehicles. The companies are challenging Waymo, Uber Technologies (UBER), and General Motors (GM). Baidu has built a self-driving shuttle bus that it plans to start exporting to Japan.
US and China at loggerheads
Facebook's talk about breaking up companies and allowing Chinese companies to dominate comes at a time of escalating trade tensions between the US and China. Among other issues, the US has accused China of not doing enough to protect US companies' intellectual property rights. The US thinks that China is trying to give its companies an undue advantage over US companies.
Facebook's revenue growth slowed to 26% year-over-year in the first quarter—compared to 50% growth the previous year.