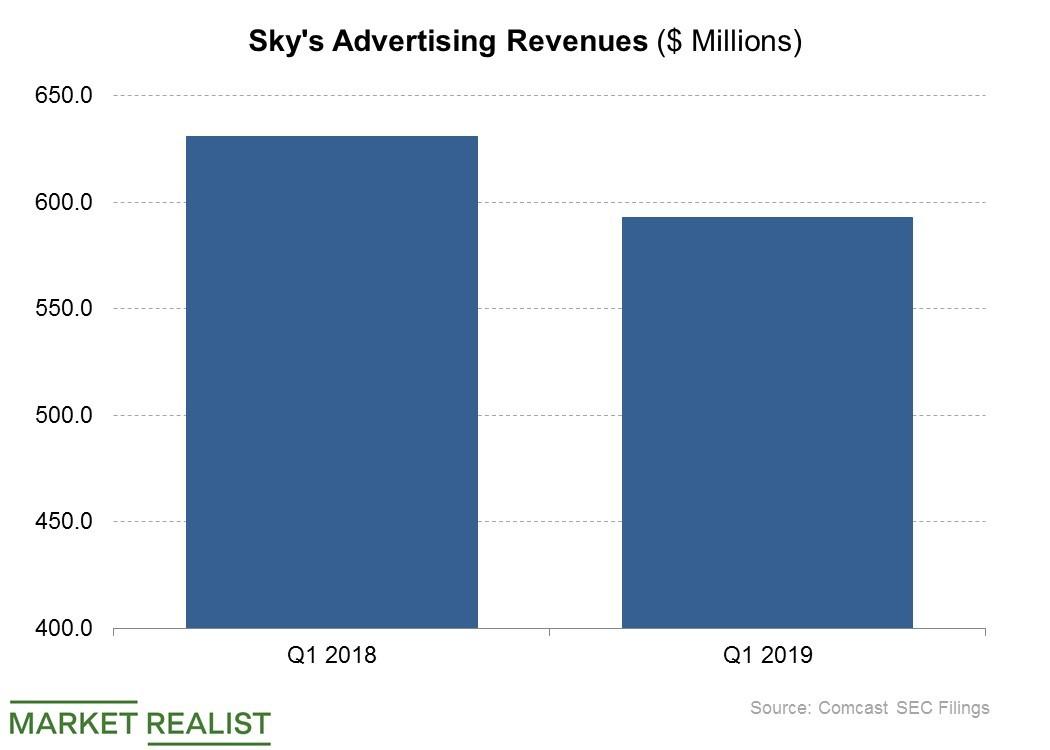 Comcast Finds Clever Way to Grow Its Advertising Business
By Ruchi Gupta

May. 28 2019, Published 3:17 p.m. ET
Everyone is seeking advertisers
Comcast (CMCSA) is preparing to expand its advertising business with the launch of an online video service that will be supported by commercials. But Comcast is not the only one after marketers' wallets. Viacom (VIAB) bought Internet television startup Pluto TV early this year, and it is also eyeing advertising dollars. AT&T (T) is gearing up to launch a new online video service through its WarnerMedia division this year and it wants to include an ad-supported plan. And then there are Google (GOOGL) and Facebook (FB), which are also aggressively pursuing video advertising dollars.
Article continues below advertisement
Training startups on digital advertising
As competition for video advertising dollars tightens, Comcast seems to be trying to make future advertising clients for itself. According to a report by Business Insider, Comcast's investment arm, Comcast Ventures, has begun training its portfolio of startups on television advertising. The goal is to show the startups, which emerged in the digital era, that television advertising is still effective and that they don't have to break the bank to purchase television commercials.
Comcast's advertising revenue declined in Q1
Although the startups are free to purchase television commercials with a provider of their choice, Comcast Ventures hopes they would choose to advertise with Comcast properties. Comcast reported a 4.5% YoY decline in advertising revenue to $556 million in its Cable Communications division in the first quarter. Advertising revenue from Comcast's Sky unit dropped 6.0% to $593 million in the first quarter.