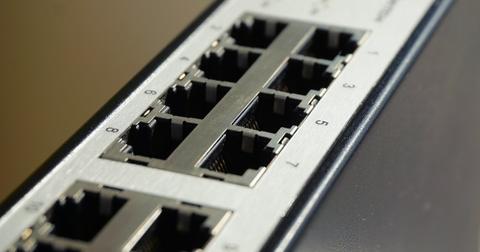 Broadcom Impacted by US FTC Probe and Huawei Ban
By Puja Tayal

Updated
Broadcom stock fell 7% 
Broadcom (AVGO) is the world's largest communications chip company. Broadcom is known for growing through acquisitions. The company is facing tough times amid the US-China trade war. On May 20, the stock fell 6% after a Bloomberg report, citing people familiar with the matter, stated that the US FTC (Federal Trade Commission) has broadened the scope of the investigation into Broadcom's anticompetitive practices.
Article continues below advertisement
Broadcom is already pressed with the US-China trade war and the ban on Huawei. The Singapore-based chip supplier redomiciled to the US last year in order to acquire US-based Qualcomm. The deal received scrutiny from the FTC. President Trump blocked the deal due to national security concerns. Broadcom hadn't redomiciled to the US yet.
Broadcom's exposure to China
Since Broadcom is a US-based chip company, it has to follow the US government's orders. A separate Bloomberg report stated that Broadcom, Intel, Qualcomm, and Xilinx halted shipments to Huawei to comply with the US ban on the company. Broadcom earns 50% of its revenues from China. Huawei is one of Broadcom's key customers for its networking switches.
To add to Broadcom's troubles, the FTC is scrutinizing whether Broadcom is misusing its dominant position to force customers to buy data center networking switches and Wi-Fi chips exclusively from the company. The investigation started back in 2018 when Broadcom pursued a hostile takeover of Qualcomm. The agency is investigating whether Broadcom changed supply contracts from buying a certain number of chips to buy a certain percentage of its output.
The FTC and Broadcom haven't commented on the Bloomberg report.
Check out all the data we have added to our quote pages. Now you can get a valuation snapshot, earnings and revenue estimates, and historical data as well as dividend info. Take a look!