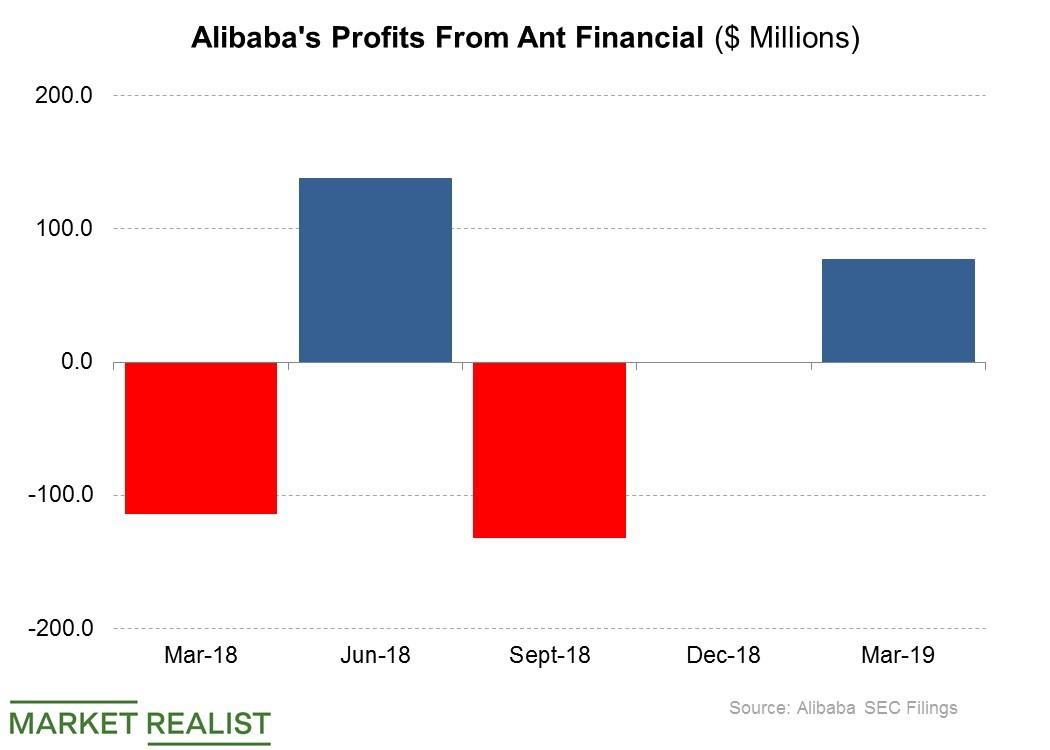 BABA's and TCHEY's Pursuit of Chinese Tourists Sees Headwinds
By Neha Gupta

May. 29 2019, Published 4:09 p.m. ET
Alipay flagged as an illegal service in Nepal
Nepal has banned Alibaba's (BABA) Alipay and Tencent's (TCEHY) WeChat Pay from being used to settle payments in the country, according to a Reuters report. The ban has come from Nepal's central bank, which says that Alipay and WeChat Pay are illegal in the country because they're unregistered foreign payment systems.
Alipay and WeChat Pay are the most popular mobile payment services in China, collectively controlling more than 90% of the country's mobile payments market, according to data from iResearch. Having dominated their domestic market, Alibaba and Tencent have set their sights on overseas markets for their mobile payment services. From Asia to Europe to North America, Alibaba and Tencent are partnering with businesses to allow customers to pay with their Alipay and WeChat Pay services, respectively.
Article continues below advertisement
Handling payments for Chinese tourists
Given that millions of Chinese people travel abroad on tourism expeditions and spend hundreds of billions of dollars in the process every year, Alibaba and Tencent have been targeting the Chinese international tourism market with their mobile payment services. Chinese visitors to Nepal were previously able to use Alipay or Tencent to pay for purchases at Chinese-run businesses such as hotels and restaurants. Nepal received more than 150,000 Chinese visitors in 2018.
Alipay is run by Alibaba affiliate Ant Financial, which is also into business and consumer lending. Amazon (AMZN) recently moved to challenge Ant in its backyard by launching a loans service for its marketplace sellers in China. A few years ago, Ant sought to acquire MoneyGram (MGI) to expand its financial services business, but the Trump administration blocked it on national security grounds. The same national security concerns led to Google (GOOGL) and Microsoft (MSFT) restricting their business dealings with Huawei after the White House blacklisted the Chinese smartphone and telecommunications gear maker.
Alibaba recorded a $77 million gain in the first quarter courtesy of its profit-sharing arrangement with Ant Financial.