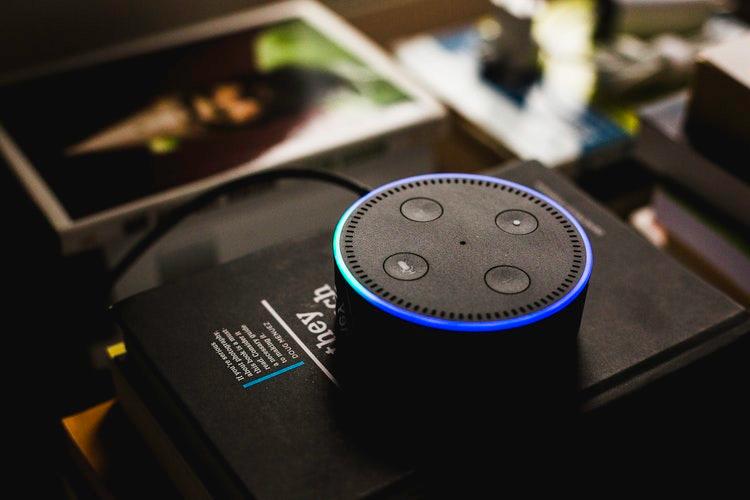 Amazon Launches New Smart Speaker
By Neha Gupta

May. 31 2019, Published 2:57 p.m. ET
Amazon introduces cheaper Echo Show speaker
Amazon (AMZN) has launched a new smart speaker device, thereby expanding and diversifying its Echo product line. The new smart speaker device, known as Echo Show 5, is a smaller version of the company's original Echo Show that launched in 2017. The new Echo Show 5 is priced at $90, a huge discount to the $230 price tag of the original Echo Show. Both devices can be used to make video calls.
The Echo Show 5 will begin shipping next month (June). The launch of the new Echo speaker device comes at a time when Amazon is under immense pressure to defend its lead in the smart speaker market amid growing attacks from Google (GOOGL) and Baidu (BIDU).
Article continues below advertisement
According to the latest smart speaker report from Strategy Analytics, Amazon's share of the global smart speaker market fell 21.7% in the first quarter from 38.8% a year ago. Baidu, the biggest gainer in the quarter, saw its share of the global smart speaker market soar to 15.8% in the first quarter from less than 1.0% a year ago. Google, Alibaba (BABA), and Xiaomi captured an 18%, 14.1%, and 13.1% share of the global smart speaker market in the first quarter, respectively.
Amazon wants to defend smart speaker market share
With Echo Show 5, which costs just a small fraction of what the flagship model costs, Amazon just expanded product selection and price option for people looking to purchase a smart speaker device. At the end of the day, Amazon hopes to pull more customers to its Echo brand and potentially stop Google, Baidu, and other rivals from eating into its market share.
In the market for smart speaker devices that can be used for making video calls, Amazon competes with Facebook (FB) also. Last year, Facebook launched a smart speaker device with video-calling capabilities called Portal.