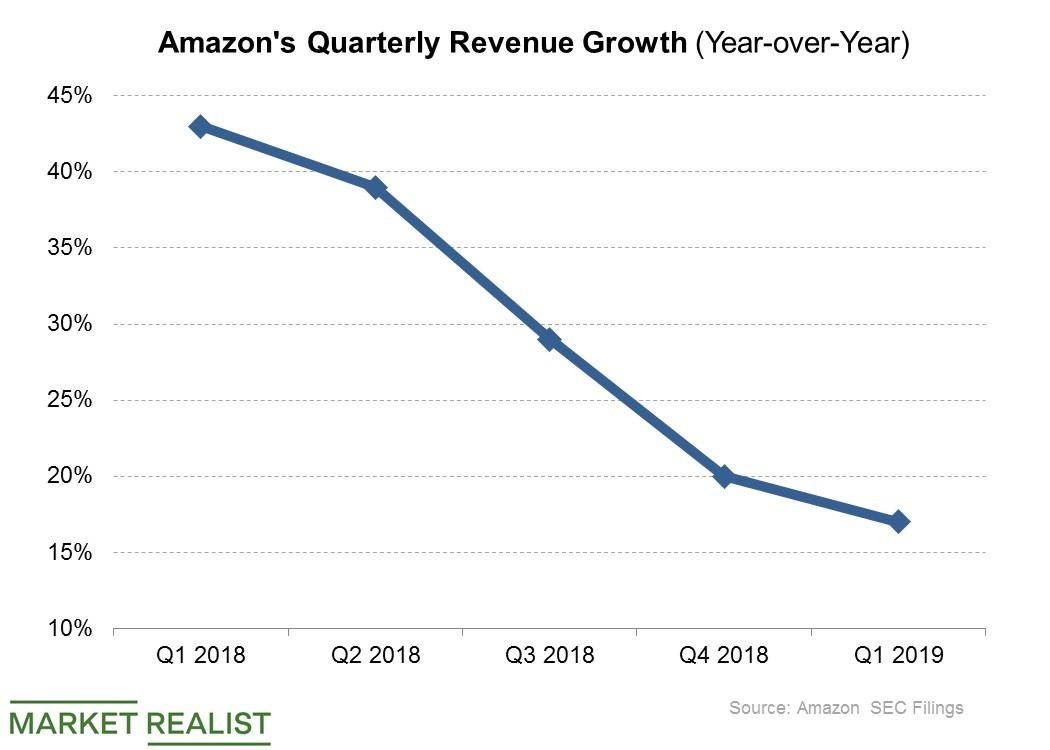 Amazon Expands India Unit to Battle with Alibaba on Global Stage
By Ruchi Gupta

May. 21 2019, Published 9:48 a.m. ET
Alibaba opened AliExpress to non-Chinese sellers
In an apparent tit-for-tat move, Amazon (AMZN) is expanding its global marketplace for merchants from India. Indian merchants that sell on Amazon will now be able to sell to consumers in the Middle East as well, starting with the United Arab Emirate, according to a report by the Economic Times. This move by Amazon follows a move by its rival Alibaba (BABA), which recently opened up its AliExpress platform to merchants outside China, starting with merchants in four European countries. Since its launch in 2010, AliExpress focused on connecting Chinese merchants with overseas consumers. Now AliExpress is upgrading to admit non-Chinese sellers, a move that's likely meant to put more pressure on Amazon, which currently dominates the global e-commerce scene.
Article continues below advertisement
Amazon's India unit eyeing $5.0 billion from export business
Indian sellers could be vital to Amazon's efforts to dominate the e-commerce market in the Middle East because of the large populations of Indian immigrants in the Middle East. Indian migrants make up over 27% of the population in the United Arab Emirate. Amazon's India unit currently generates $1.0 billion in annual sales from its export business. It expects that to grow to $5.0 billion as it enters more markets, such as the recent launch in the Middle East.
Amazon's total revenue increased 17% YoY to $59.7 billion in the first quarter, including $16.2 billion from its overseas retail operations and $7.7 billion from its cloud computing arm. Alibaba, Etsy (ETSY), and JD.com (JD) recorded revenue growth of 51%, 40.1%, and 20.9% YoY in the first quarter, respectively. Revenue rose 2.0% YoY at eBay (EBAY) in the first quarter.