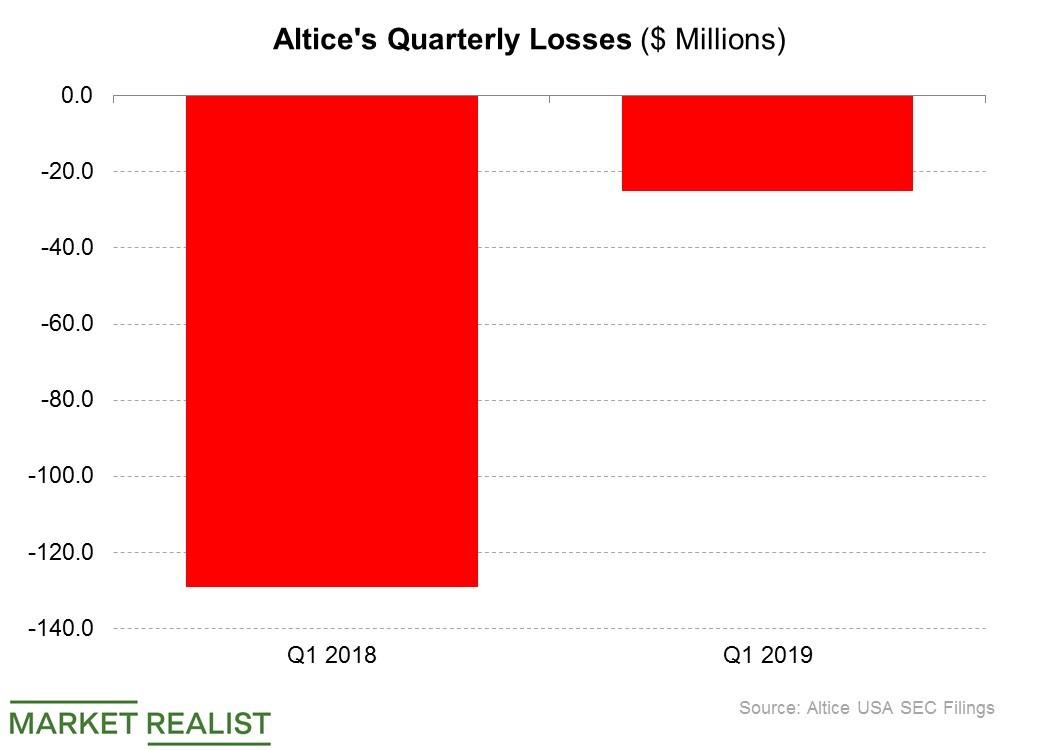 Altice Is Set to Confront AT&T and T-Mobile
By Ruchi Gupta

May. 7 2019, Published 2:55 p.m. ET
Altice's mobile service launching in summer
Altice USA (ATUS) is on track to launch its long-anticipated mobile phone service in the coming months. The cable provider said recently that its mobile service would be launching this summer.
Altice's entering the mobile market will see it open a new revenue source and generally diversify its business, which currently derives most of its revenue from pay-TV subscription sales. But the pay-TV market is shrinking as households cancel subscriptions in favor of online video services such as Netflix and YouTube. Netflix added nearly 2.0 million paying subscribers in the United States in the first quarter at a time when the country's major pay-TV providers were losing thousands of subscribers each.
Article continues below advertisement
Altice opposes the T-Mobile–Sprint merger
Altice is on track to join its cable peers Comcast and Charter in the mobile service market. Stung by the shrinking pay-TV market and driven by a desire to create new growth drivers, Comcast (CMCSA) and Charter Communications (CHTR) have diversified into the mobile service market, confronting incumbents such as AT&T (T) and T-Mobile (TMUS). Altice will soon join them in battling these wireless majors for market share.
Altice's mobile service will be anchored on Sprint's (S) network. Altice and Dish Network (DISH), which is also developing a mobile network, are both opposed to the proposed merger of Sprint and T-Mobile.
Altice's loss narrowed sharply
Altice said last year that it expects its mobile service business to be profitable in its first year. Altice's revenue rose 2.9% year-over-year to $2.4 billion in the first quarter, and its loss narrowed to $25 million from $129 million a year ago.