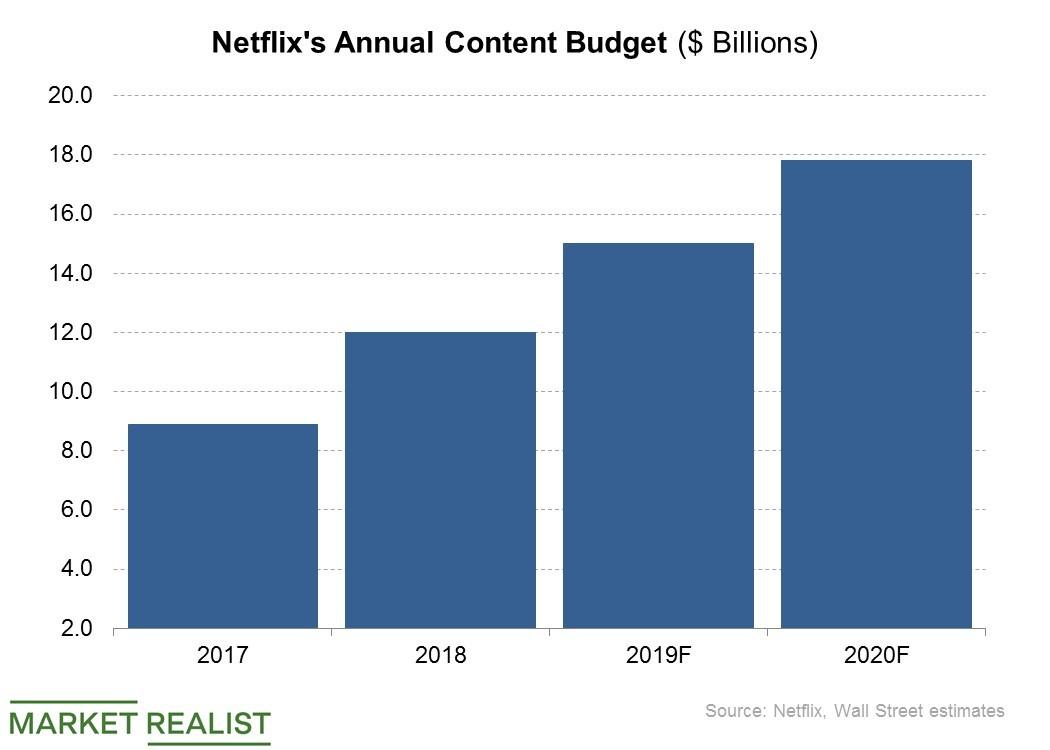 Alibaba Secures Its Spot in Netflix's Content Budget
By Neha Gupta

May. 21 2019, Published 1:16 p.m. ET
Alibaba's second major content sale to Netflix
There's good news for Alibaba (BABA) in Netflix's (NFLX) swelling content budget. Netflix is turning to Alibaba for shows that can appeal to Chinese-speaking people in its efforts to grow its subscriber base among Asians. Alibaba and Netflix expanded their content agreement this month, with Netflix purchasing exclusive streaming rights to Alibaba's romantic comedy I Hear You outside China. For Alibaba, this marked its second major content sale to Netflix. In 2017, it sold the streaming rights to its detective thriller Day and Night to Netflix.
Article continues below advertisement
The content Alibaba has sold to Netflix comes from its Youku segment. Alibaba tapped the CEO of the Hong Kong–listed film production house Alibaba Pictures to head up its Youku business. It made the move as part of its efforts to focus Youku on high-quality productions that could be sold to global streaming services such as Netflix.
Netflix expected to spend $15 billion on content in 2019
Netflix could be a lucrative customer for Alibaba's content business. Netflix spent more than $12 billion on content production and licenses in 2018. Its budget is expected to hit $15 billion this year and to grow even further to $17.8 billion in 2020, according to a report by Variety.
The Walt Disney Company (DIS) is withdrawing its movies and shows from Netflix, creating an opening for the likes of Alibaba to replace lost content. Disney, AT&T (T), Apple, and Comcast (CMCSA) are launching their own video-streaming services, putting pressure on Netflix to find new ways to stay competitive. It seems to be counting on Chinese-language content to set itself apart from the crowd.