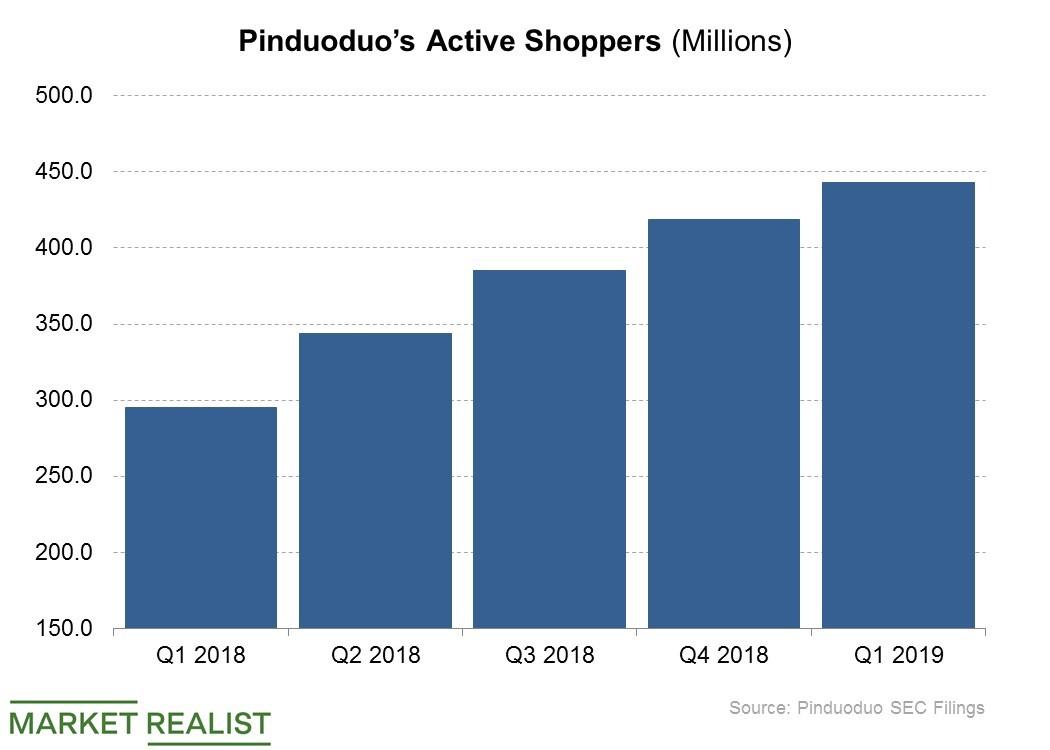 Alibaba Rival Pinduoduo Ventures into Car Sales
By Ruchi Gupta

May. 21 2019, Published 3:35 p.m. ET
Wuling Hongguang S1 discounted up to 34%
This month, Pinduoduo (PDD) began selling vehicles on its online shopping platform. Best known for its digital marketplace, where people can team up to make group purchases at steep discounts, Pinduoduo is advancing from sales of inexpensive consumer products to big-ticket items such as vehicles. In the first phase of its car business, Pinduoduo aims to sell 200 Wuling Hongguang S1s at a 10%–34% discount.
Article continues below advertisement
Pinduoduo and Wuling Hongguang S1 appeal to small-city consumers
The Wuling Hongguang S1, manufactured in a joint venture involving General Motors (GM) and two other Chinese automakers, is a leading car brand in China's smaller cities and rural markets. The model a great fit for Pinduoduo, which has emerged as the go-to online shopping platform for consumers in China's smaller cities. Of the 443.3 million active shoppers Pinduoduo exited the first quarter of 2018 with, ~65% lived in smaller cities, reports TechCrunch. Alibaba (BABA), JD.com (JD), and eBay (EBAY) finished the first quarter with 654 million, 310.5 million, and 180 million active shoppers on their platforms, respectively.
Pinduoduo opens another battlefront with Alibaba
Pinduoduo's venture into car sales opens another battlefront with Alibaba, which also sells cars on its marketplaces. Last year, Alibaba teamed up with Ford Motor (F) to set up a car vending machine in China.