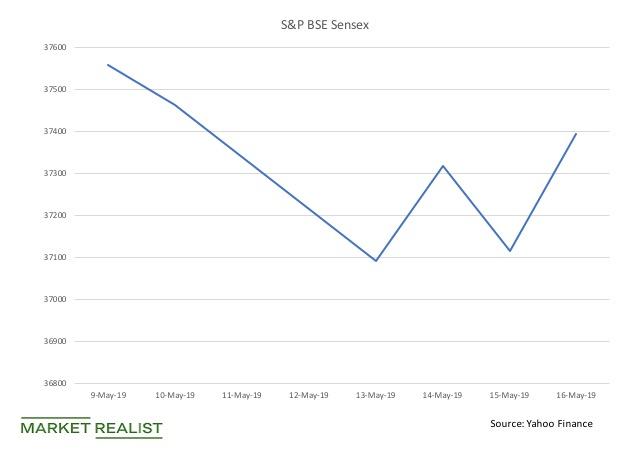 Afternoon Surge Boosts Indian Indexes on May 16
By Mike Sonnenberg

May. 16 2019, Published 9:35 a.m. ET
Afternoon surge
Both the S&P BSE SENSEX and the NIFTY 50 surged in the afternoon of May 16 to end up in the green. The SENSEX posted a 0.75% gain to end up at 37,393.48, and the NIFTY 50 gained 0.9% to end up at 11,257.1.
On a year-to-date basis, the NIFTY 50 is up 3.63%, and the SENSEX is up 3.67%. However, in the last month, they've both lost 1.8%.
Article continues below advertisement
Other markets and ETFs
Taiwan's TSEC Weighted Index lost 0.82% on May 16 compared to its May 15 gain of 0.39%. The iSharesMSCI Taiwan ETF (EWT) continued its recovery on May 15, as we expected. The ETF gained 0.27% on the NYSE Arca on May 15.
The iShares Asia 50 ETF (AIA), which invests in Asian equities, gained 0.49% on May 15.
Indonesia's Jakarta Composite Index continued its journey downward with a fall of 1.42% on May 16. The index fell 1.49% yesterday. The iShares MSCI Indonesia ETF (EIDO), which invests in Indonesian equities, lost 2.06% yesterday, underperforming the Jakarta Index.
At 6:13 AM EDT, Germany's DAX Performance Index was up 0.57%, France's CAC was marginally up at 0.13%, and the United Kingdom's FTSE 100 was up 0.25%. Futures on American indexes were also trading higher.