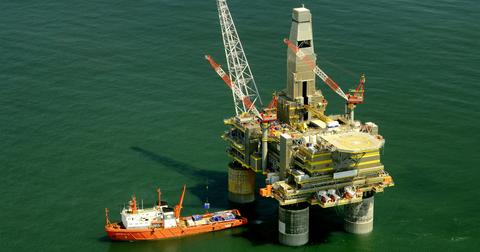 XOM, CVX, BP, RDS.A, SU, and TOT: Analyzing Implied Gains
By Maitali Ramkumar

Apr. 22 2019, Published 10:34 a.m. ET
Integrated energy stocks' implied gains
In this part, we'll rank integrated energy stocks based on their implied gains. We'll discuss analysts' one-year mean target price to estimate a stock's implied gains. We'll also look at the integrated energy stocks' earnings growth expectations for 2019.
Article continues below advertisement
Earnings growth in 2019?
Most analysts expect integrated energy companies to witness lower earnings in 2019 due to the lower crude oil price estimate for the year. Oil prices impact integrated energy companies' upstream realization and earnings.
Most of the companies mentioned above are expected to post lower earnings in 2019. Chevron, BP, and ExxonMobil are expected to post lower earnings in 2019 based on the mean EPS estimate. Among the top three stocks, Total and Shell are expected to post higher earnings, while Suncor is expected to post flat earnings in 2019.
Oil prices have risen 41% year-to-date, which could have a positive impact on these companies' upstream earnings. As the year progresses, the oil price estimate and these companies 'earnings estimates might be revised upwards.