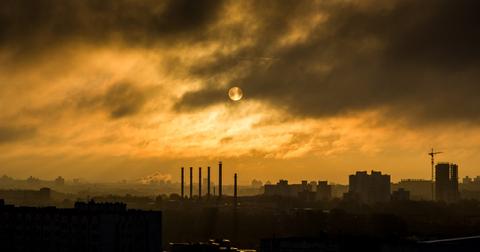 U.S. Steel Reaches 'Important Milestone' at Clairton Works
By Mohit Oberoi, CFA

Updated
U.S. Steel Corporation
Earlier this year, U.S. Steel Corporation (X) received an enforcement order from the ACHD (Allegheny County Health Department) about higher emissions from its Clairton Works facility, which had a fire last year. This month, the ACHD fined U.S. Steel ~$700,000 for "continued emissions problems at the Clairton Coke Works facility." Notably, this was the third fine that the ACHD has imposed on U.S. Steel since June 2018, and brings its total fines to over $2 million.
Article continues below advertisement
Latest update
Last week, U.S. Steel said that it is "now desulfurizing 100% of the coke oven gas generated at our Clairton Plant," an action it sees as an "important milestone." The ACHD said, "While we commend the company for completing repairs ahead of schedule, the SO2 emissions that resulted from the fire were unacceptable."
Price action
Year-to-date, U.S. Steel stock had risen 9.0% as of April 5, lagging behind AK Steel (AKS), Nucor (NUE), and Cleveland-Cliffs (CLF), which had risen 30.2%, 18.0%, and 38.5%, respectively. Concerns over the Clairton incident could be one reason for it lagging behind peers.
On January 31, the Pittsburgh Post-Gazette reported that KeyBanc analyst Phil Gibbs said the Clairton fire is "a big issue, because they've incited the passion of the local community given near-term environmental or air-quality fallout." The incident is expected to impact U.S. Steel's first-quarter earnings.