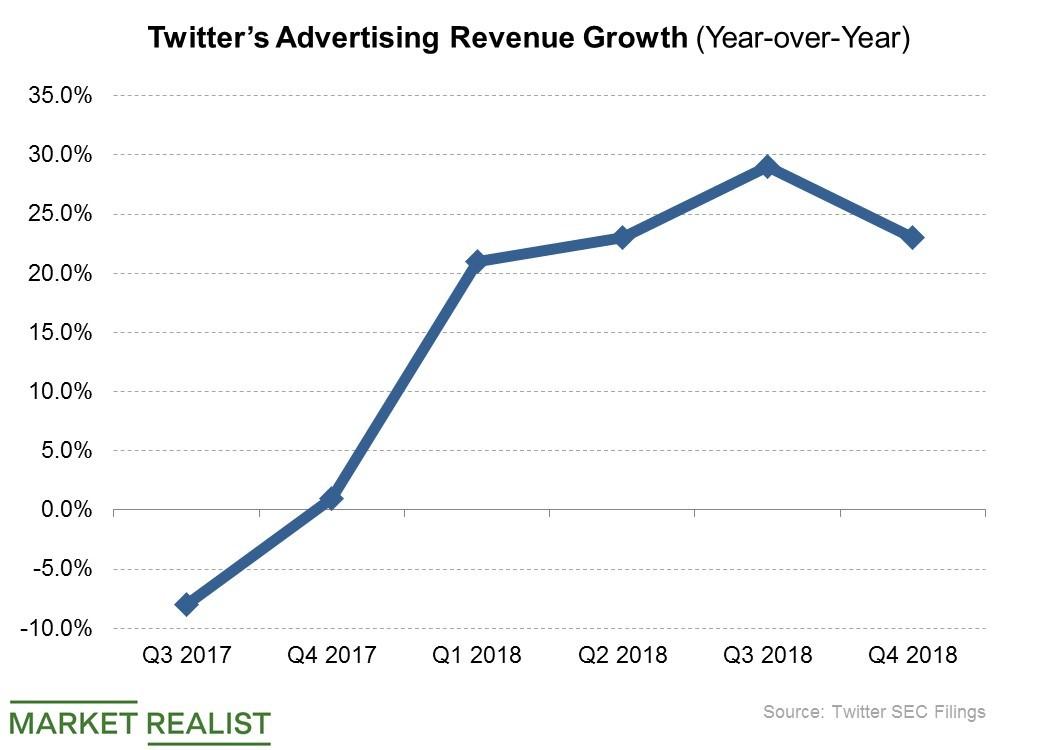 Twitter Places New Limits on Accounts amid Rising Competition
By Ruchi Gupta

Apr. 11 2019, Published 8:32 a.m. ET
Twitter limits how many accounts users can follow
Twitter (TWTR) is leaving no stone unturned to try to make its platform cool amid heated competition for digital advertising dollars. In an apparent attempt to curb spamming and generally improve the health of its social platform, Twitter will limit the number of accounts that people can follow in a day. The company announced recently that it will restrict users of its social network to following a maximum of 400 accounts per day, down from 1,000 per day.
Article continues below advertisement
Killing two birds with one move
The decision to limit the number of accounts that people can follow in a given day is a move that Twitter hopes will help it check several boxes at once. In addition to protecting its subscribers from unwanted messages, the limit could also go a long way toward helping Twitter curb the spread of fake news on its platform.
Fake news on the Internet has become a major concern for regulators and the public, and for social media companies like Twitter, this problem has become a big source of pressure and risk to their business.
Twitter advertising revenue increased 23%
Twitter's bet is that getting rid of fake news and other forms of unwanted activities like spamming would make its platform more attractive to advertisers. Twitter is in a heated competition with the likes of Facebook (FB) and Snap (SNAP) for revenue in the digital advertising market. Twitter's advertising revenue rose 23% YoY to $791 million in the fourth quarter. Google (GOOGL), Facebook, and Baidu (BIDU) generated advertising revenues of $32.6 billion, $16.6 billion, and $3.1 billion in the fourth quarter, respectively.