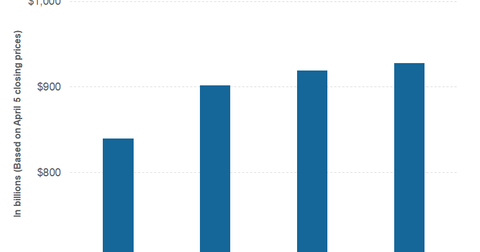 Trade War: Why Buffett Is Wary of What Trump Sees as an Easy Win
By Mohit Oberoi, CFA

Updated
Trade war
US President Donald Trump has taken a tough approach to trade issues. Last year, he tweeted, "When a country (USA) is losing many billions of dollars on trade with virtually every country it does business with, trade wars are good, and easy to win."
President Trump has also tried to take credit for China's slowdown despite companies such as Apple (AAPL) and NVIDIA (NVDA) blaming China's slowdown for their lower earnings.
Article continues below advertisement
Warren Buffett
Last year, in an interview with CNBC, Buffett said, "I don't think either country will dig themselves into something that precipitates and continues any kind of real trade war." He added, "The benefits are huge and the world's dependent on it in a major way for its progress that two intelligent countries will do something extremely foolish."
In his 2018 annual letter, Buffett wrote, "Americans will be both more prosperous and safer if all nations thrive." However, just last year, Alibaba Group (BABA) cofounder Jack Ma predicted that the trade war could last decades.
Trade talks
Meanwhile, optimism has been building that the United States and China (BIDU) (JD) could arrive at a mutually acceptable trade deal after multiple rounds of trade talks in the last four months. Both countries are facing economic slowdowns and might want to settle their trade issues to boost business and consumer sentiments. However, we still can't call it a done deal given the radical demands made by the United States.