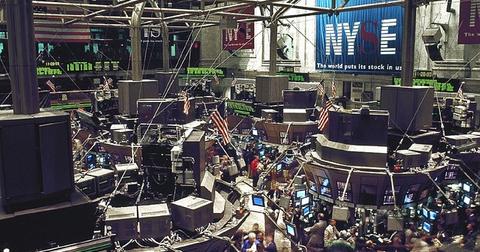 The NASDAQ Composite Index Continued to Rise
By Sanmit Amin

Updated
NASDAQ Composite Index rose 1.3%
Equities continued to rise on April 1 due to upbeat Chinese manufacturing data. The data eased investors' concerns about the slowing Chinese economy.
The tech-heavy NASDAQ Composite Index (QQQ) rose 1.3% on April 1 and closed at 7,828.9. The NASDAQ Composite Index edged closer to the highs it reached in September 2018. The broader S&P 500 Index (SPY) rose 1.16% on April 1. Microsoft (MSFT) has solidified its position as the most valuable public company by market cap. The stock has risen 30.4% in the past year. Currently, Microsoft has a market cap of $913.1 billion. The company is close to its all-time high of $120.8, which it reached last month.
Last week, stocks rose as the US-China tensions eased slightly. However, signs of stabilization in the Chinese economy reassured investors. They had been concerned about the slowing Chinese economy for months.
Investors will have to see whether the positive manufacturing number is a sign of a stabilizing Chinese economy or just an aberration. There have been more signs of a slowing global economy from Germany, India, South Korea, and Japan.
Article continues below advertisement
Investors are becoming more confident
Since the beginning of 2019, equity and Treasury prices (IEF) have been moving in the same direction. Historically, they have moved in opposite directions. Investors usually flee to safe havens like Treasuries in risk-off situations and dump Treasuries when the economy is strong.
Over the last five years, the S&P 500 and the ten-year Treasury prices had a correlation of -0.64. In 2019, the correlation between the two has been as high as 0.51.
While the S&P 500 Index just had one of its best quarters ever, Treasury prices have been rising and yields have been falling. Investors have also been buying Treasury bonds to hedge their equity bets since equities are facing headwinds. The scenario has changed in the last few sessions. While stocks have risen, bond yields have also increased—their prices have decreased. Investors are getting more confident about the stock markets.