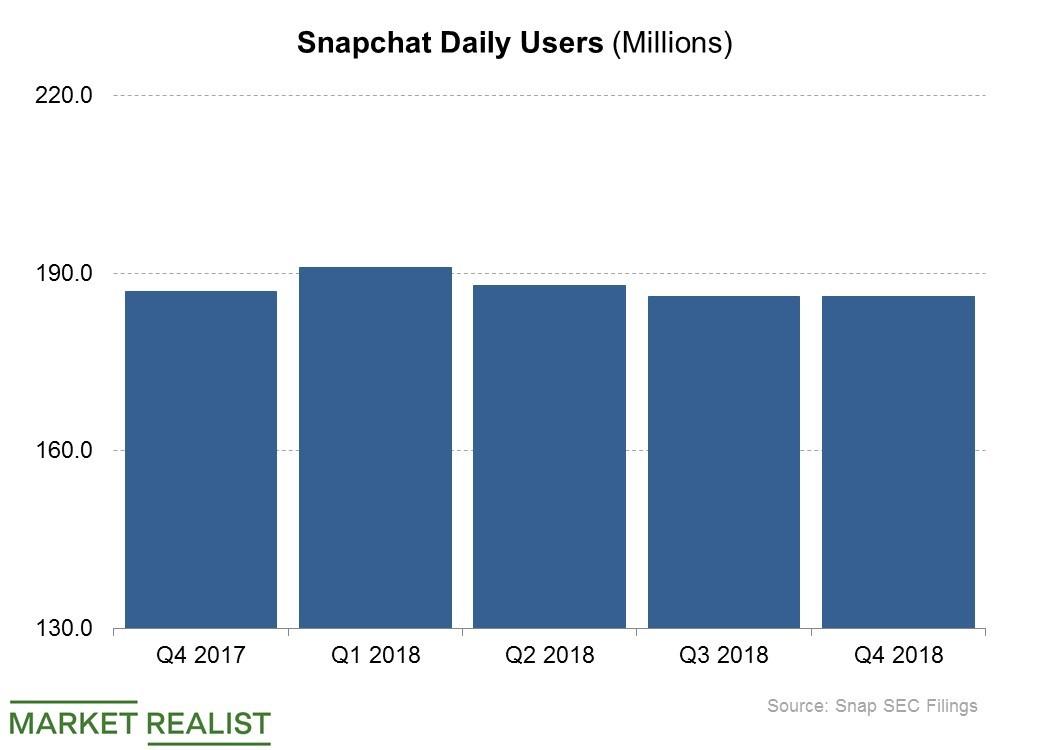 Snap Gets What It Wanted
Android version of Snapchat app overhauled
Snap (SNAP) released its rebuilt Snapchat app for Android devices recently, marking a successful end to the app overhaul work that had been going on for about one year.
The reason behind overhauling the Snapchat app for Android was to improve the performance and quality of the app by making it run faster and more smoothly on low-cost handsets. Unlike the devices that run Apple's iOS software, Android devices can have significant capability differences because of the many manufacturers involved. To ensure that the Snapchat app can run smoothly on any Android devices regardless of its specifications or price, Snap decided to rebuild the Snapchat app for Android from scratch in order to achieve what it wanted.
Article continues below advertisement
Building for the dominant mobile platform
Android powers the vast majority of handsets in use globally. Android's share of the global mobile operating system market was 75.3% in March, compared to 22.4% for iOS, and 0.28% for Microsoft (MSFT), according to StatCounter data. Android is a Google (GOOGL) product licensed to device manufacturers.
Snapchat subscribers stuck at 186 million
With the new Snapchat app for Android, Snap is hoping to deliver a superior experience for the app's users, in turn improving subscriber retention in addition to attracting more people to the platform. Snapchat was unable to grow its subscriber base in the fourth quarter, ending the period with 186 million daily users, unchanged from the previous quarter. Twitter (TWTR) and Facebook (FB) exited the fourth quarter with 125 million and 1.5 billion daily users on their main social networks, respectively. Snap CEO Evan Spiegel estimates that there are 2.0 billion Android users out there who have not become Snapchat subscribers.