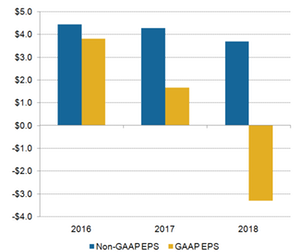 Qualcomm Is the Biggest Beneficiary of the Apple Settlement
By Puja Tayal

Updated
Apple-Qualcomm dispute
In January 2017, Apple (AAPL) filed a lawsuit against Qualcomm (QCOM) accusing the latter of charging a royalty on technology that had nothing to do with it. The iPhone maker directly attacked Qualcomm's device-level licensing model and asked for component-level licensing.
Qualcomm defended its model, stating that it charged a royalty on the price of the end device because its technology contributed much more than just a component. To prove its point, the chip supplier filed several patent lawsuits across the world and approached some courts seeking sales bans on older iPhones powered by Intel's (INTC) modems.
Article continues below advertisement
When Apple was in the lead
Intel's modems came into the picture when Apple selected Intel as its second supplier for modem chips in 2016 in order to reduce its dependence on and negotiate better pricing with Qualcomm. To put pressure on Qualcomm, Apple launched licensing and several other lawsuits and testified in some regulatory probes, costing Qualcomm millions of dollars in fines. Apple also halted its licensing payments to Qualcomm, straining the latter's cash flows and profits.
The financial impact on Qualcomm
Apple's actions saw Qualcomm's GAAP (generally accepted accounting principles) EPS fall from $3.8 in fiscal 2016 to -$3.32 in fiscal 2018. Qualcomm's free cash flow also fell from $7.09 billion to $3.1 billion in the same period. In November 2017, financial constraints saw Qualcomm receive a hostile takeover bid from Broadcom, which was later canceled by US President Donald Trump.
Qualcomm's management also came under pressure from shareholders to deliver returns. Management promised shareholders that the company would deliver non-GAAP EPS of $6.75–$7.5 in fiscal 2019 if it succeeded in resolving its licensing disputes.
What the Apple settlement means for Qualcomm's shareholders
Now that the licensing dispute has been settled, Qualcomm expects the licensing and supply agreement to add $2.0 to its EPS as its product shipments ramp up. The company will provide more updates on the financial impact of its settlement with Apple in its upcoming fiscal 2019 second-quarter earnings results, which are scheduled for release on May 1.