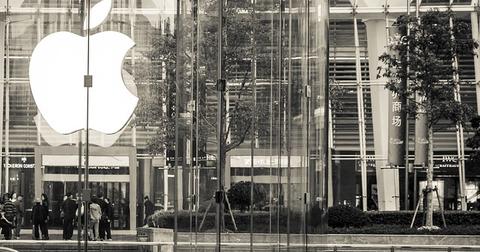 QCOM Soared 23% on April 16, as its Battle with Apple Ended
By Sanmit Amin

Updated
Apple and Qualcomm have signed multi-year deals
Apple (AAPL) and Qualcomm (QCOM) have agreed to terminate any litigation between the two companies, which have been ongoing for the last couple of years.
They have penned a new six-year licensing deal. Qualcomm will also be supplying the iPhone maker with modem chips, as a part of a multi-year chipset agreement. The settlement included an undisclosed amount paid by Apple to Qualcomm.
The chipmaker's stock surged a whopping 23% after the company's announcement that it has settled its lawsuits with Apple, which was not doing any good to either company, particularly Qualcomm.
Article continues below advertisement
Qualcomm said the agreement will add $2 per share in earnings, annually
Apple was by far Qualcomm's biggest client. Qualcomm's growth struggled in the last couple of years as Apple had stopped buying chips from Qualcomm and chose Intel's chips instead.
The chipmaker said that the agreement will add about $2 per share in earnings, annually. The agreement also removed the looming threat Qualcomm had to its core licensing business, which accounts for a good chunk of its profits.
The availability of Qualcomm's modems will help Apple expedite the production of its 5G-compatible iPhones, which had hit a snag with Intel. The company may now be able to launch such phones faster than expected. The likes of Samsung and Huawei have already launched their 5G smartphones. Intel's and Apple's stocks were gained slightly on Tuesday's session.