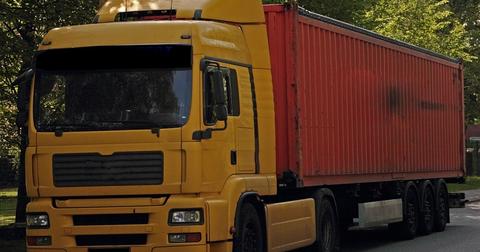 J.B. Hunt Stock Plunged ~5% after Q1 Earnings Missed Estimates
By Anirudha Bhagat

Updated
Earnings missed expectations
J.B. Hunt Transport Services (JBHT) stock plunged ~5% in the extended trading session on April 15 after the company reported lower-than-expected first-quarter 2019 results. Although the company's top and bottom line results marked YoY improvement, they came in way below Wall Street analysts' forecasts.
Article continues below advertisement
J.B. Hunt reported EPS of $1.09, which fell short of analysts' expectations of $1.26. Furthermore, the company's earnings growth rate trend drastically declined from the last four quarters. During the first quarter, J.B. Hunt's EPS grew just 1.9% YoY, while EPS had registered double-digit growth in all the four quarters of 2018. Lower revenue growth, higher operating costs, reduced productivity due to winter weather, and increased interest expenses led to this dismal bottom-line performance.
Quarter in detail
The first-quarter revenues came in at $2.09 billion, lower than analysts' estimate of $2.21 billion. However, the quarterly revenues grew 7.3% YoY mainly due to an 11% increase in revenue per load, partially offset by a 7% decline in volumes.
J.B. Hunt reported operating income of $168 million, which was almost flat compared to the year-ago quarter's operating income of $169 million. The dismal YoY operating profit results were mainly due to a rise in driver wages, an increase in rail purchase transportation costs, lower intermodal network utilization, reduced productivity due to bad weather, higher salary and wage expenses for non-driving personnel, and increased spending on technology upgrades.
During the quarter, the company paid 43% higher interest compared to the same period in 2018 due to higher debt levels and a rise in effective interest rates.
Nonetheless, J.B. Hunt's bottom-line results slightly benefited from reduced tax expenses. The effective tax rate came in at 22.7% compared with 26% in the first quarter of 2018. For 2019, the company anticipates the effective tax rate to be at 24%.
Peers' expectations
J.B. Hunt is the first transportation (IYT) stock to report first-quarter results. The majority of its peers will report first-quarter results in the coming weeks. Analysts project Hub Group (HUBG) and C.H. Robinson Worldwide (CHRW) to post YoY Q1 EPS growth of 12.4% and 13.2%, respectively. XPO Logistics (XPO) is anticipated to report a 30.6% YoY decline in its first-quarter EPS.