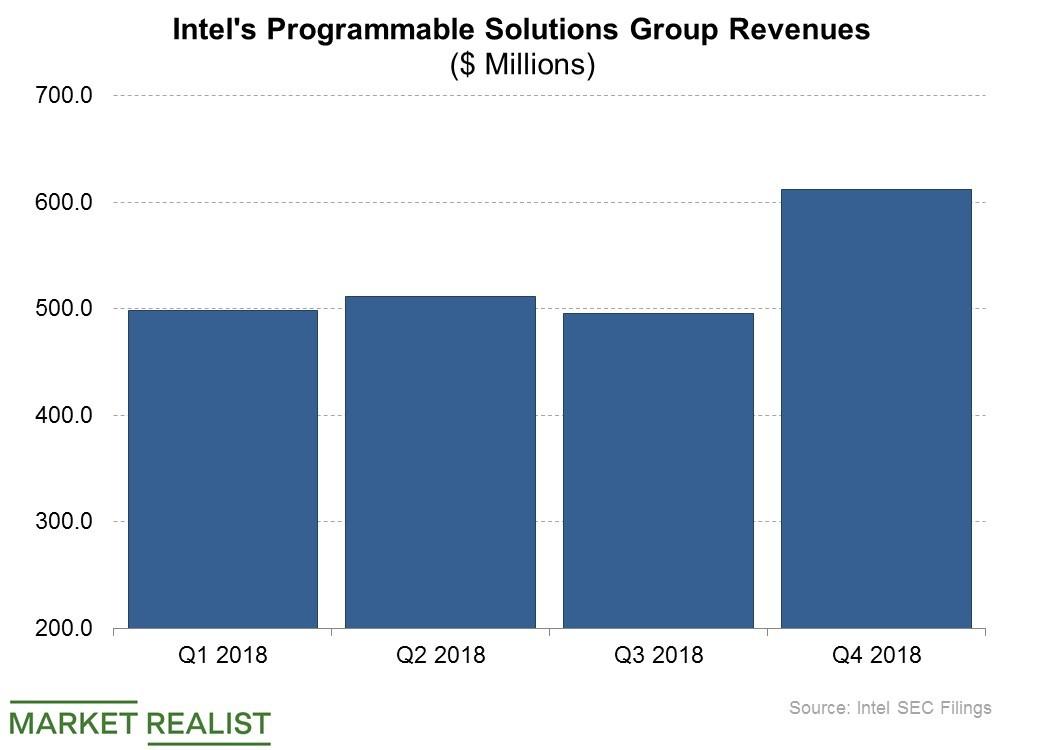 Intel Doubles Down on This $8 Billion Market
Omnitek technology to complete Intel's programmable chips business
This month Intel (INTC) announced the acquisition of British programmable chip maker Omnitek. The company was founded in 1998. Omnitek specializes in developing programmable chips for video and artificial intelligence applications. With this acquisition, Intel is buying a company that it says has become a trustworthy supplier of video and visual-related programmable chips to many of its most important customers.
Article continues below advertisement
Cloud computing companies use programmable chips that Omnitek makes to support video-related applications such as Internet video conferencing. Intel is counting on Omnitek to help it better serve its existing programmable chip customers and win over new ones. Intel says that Omnitek's technology will be a great complement to its programmable chips business. It estimates that the market for programmable chips is worth $8 billion and growing.
Programmable chips revenue rose 8%
Intel generated revenue of $612 million in its programmable solutions group, which includes the programmable chips business, in the fourth quarter. Intel's total revenue for the December quarter was $18.7 billion, up 9.4% YoY. Revenue rose 6.0% YoY for Advanced Micro Devices (AMD) but declined 20% YoY at Qualcomm (QCOM) in the December quarter. Broadcom (AVGO) recorded an 8.7% YoY increase in revenue in its first quarter, which ended in February. Revenue dropped 24.3% YoY for NVIDIA (NVDA) in the fourth quarter, which ended in January.
For Intel, the programmable chips market provides an avenue for the company to diversify its revenue outside the personal computer processors market.