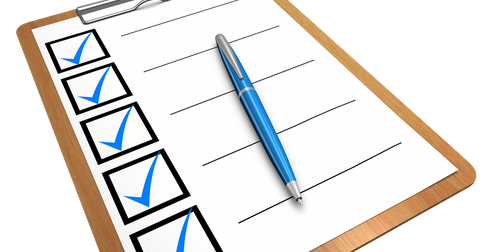 Do Strong Growth and Weak Inflation Make a Case for a Lower Rate?
By Anuradha Garg

Updated
PCE Index undershooting the Fed target
The US Bureau of Economic Analysis released its personal consumption expenditure (or PCE) price index today. The PCE index is the Federal Reserve's preferred gauge of inflation. The Fed has two main objectives: price stability and maximizing employment. While the employment situation in the United States (IVV)(DIA) is very strong, the Fed has been undershooting its inflation target of 2% for a while.
Article continues below advertisement
The core PCE, which excludes volatile food and energy prices, remained flat in March month-over-month and was up 1.6% year-over-year. At the Fed's policy meeting in March, it signaled for no rate hike for 2019, partly due to inflation undershooting its target. In contrast to the PCE index, consumer spending surged to its highest level in the last nine and a half years.
Inflation
Some Fed officials had even signaled that the committee might consider introducing a strategy that could make up for periods of below-target inflation with periods of above-target price rises. Therefore, even if inflation has exceeded the target for a few months, there wouldn't be much cause of concern as far as rate hikes. With inflation remaining so low, the markets have started assigning higher chances of a Fed rate cut by the end of the year.
Article continues below advertisement
A case for a rate cut?
As CNBC reported, according to senior U.S. economist at Capital Economics, Andrew Hunter, the low inflation figures, "will reinforce the concerns of several officials that inflation is still too low to be consistent with the 2% target and, if we're right in expecting activity growth to slow over the course of this year, makes it all the more likely that the Fed will be seriously contemplating interest rate cuts before too long."
Looking at inflation (TIP), you could make a case for a rate cut (TLT)(AGG) since chances of the economy (VTI) overheating are low. However, the other data points from the US economy (SPY)(QQQ) don't provide much support to this case. The US GDP grew 3.2% in the first quarter, which is stronger than expected.