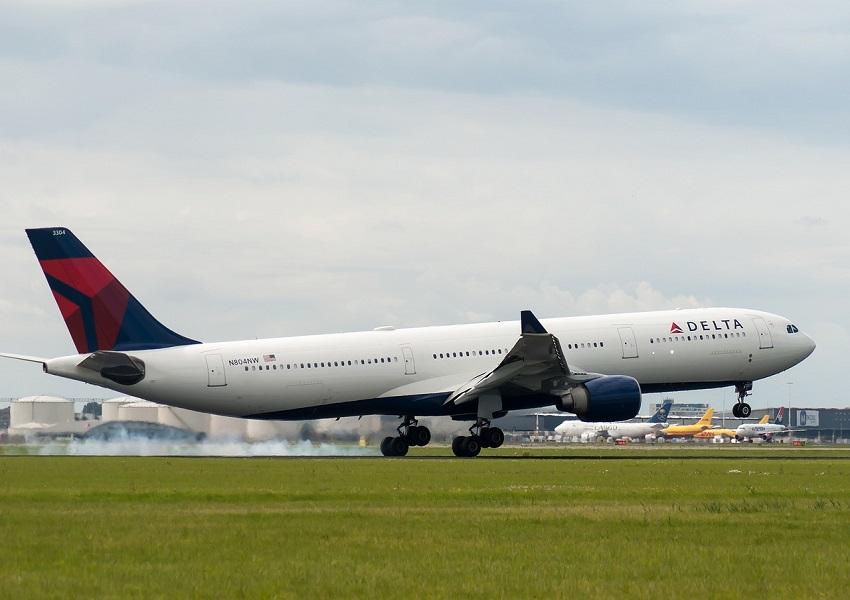 Delta: What to Expect from Its Q1 Earnings
First-quarter expectations
Delta Air Lines (DAL) is scheduled to report its first-quarter earnings results on April 10. The company has an impressive record of beating its earnings estimates. In the trailing six quarters, the company beat analysts' consensus estimates every time with an average positive surprise of ~4%.
Delta could continue its trend of reporting strong double-digit quarterly earnings growth in the first quarter. Delta reported double-digit earnings growth in the preceding two quarters.
For the first quarter, analysts expect an adjusted EPS of $0.89 for Delta, which implies a rise of 20% YoY (year-over-year). Analysts expect increased revenues, cost-cutting initiatives, and moderate fuel costs to drive the company's first-quarter earnings higher.
Article continues below advertisement
Management's guidance
On April 2, Delta's management updated its first-quarter earnings outlook. The company expects its cost control measures and higher completion factor to lead to an expansion in its first-quarter pre-tax margin and EPS. Delta has raised its EPS guidance and trimmed the outlook for its pre-tax margin.
Delta expects its first-quarter pre-tax margin to be 7%–8% compared to the previous guidance range of 6.5%–8.5%. The company's first-quarter EPS is expected to be $0.85–$0.95, which is higher than its earlier guidance range of $0.70–$0.90. Delta's new EPS guidance range depicts growth of 15%–28% YoY.
The company's cost control measures, fleet transformation, and One Delta initiative continue to help it efficiently manage non-fuel expenses. Delta expects its non-fuel unit cost to rise 0.5% in the first quarter—lower than the previous guidance range of an increase of 1%–2%. The fuel cost is forecast to rise to by $2.03–$2.08 per gallon instead of $1.95–$2.05 per gallon projected earlier.
Peers' expectations
Major US air carriers (IYT) including American Airlines (AAL), United Airlines (UAL), and Southwest Airlines (LUV) are scheduled to report their first-quarter results in the coming weeks. Analysts expect United Airlines' adjusted EPS to rise 91.1% YoY. American Airlines and Southwest Airlines will likely witness a YoY decline of 19.1% and 21.9%, respectively.