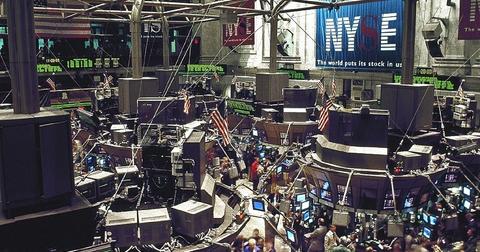 Broader Market Rose Due to Impressive Economic Data
By Anirudha Bhagat

Updated
Broader market rose
Major US indexes rose on April 1. Strong economic data from the US and China boosted investors' sentiment. The NASDAQ, S&P 500, and Dow Jones rose 1.3%, 1.2%, and 1.3%, respectively.
Industrial, technology, and financial stocks mainly powered the latest rally. Among the industrial stocks (XLI), which form part of the Dow 30 components, United Technologies (UTX), Boeing (BA), and Caterpillar (CAT) rose 3.3%, 2.7%, and 3.5%, respectively.
Among banks, JPMorgan Chase (JPM) and Goldman Sachs (GS) shares closed 3.4% and 2.5% higher on April 1. Major tech stocks including Apple (AAPL), Intel (INTC), and IBM (IBM) rose 0.7%, 1.6%, and 1.5%, respectively.
Article continues below advertisement
Encouraging economic data
New manufacturing data released by the US and China suggest a brighter outlook for the global economy. The latest reading by the ISM (Institute for Supply Management) hints that manufacturing activity in the United States improved in March. The ISM manufacturing PMI index increased to 55.3% last month, which was 1.1 percentage points higher than the reading of 54.2% in February.
Better-than-expected construction spending data also boosted investors' confidence in the US economy. US construction spending grew 1% in February. Economists polled by Reuters expected the spending to fall 0.2%.
An increase in long-term bond yields made investors confident in the US economy. The yield on the ten-year Treasury note increased to 2.5% on April 1 from 2.41% on March 29—above the three-month Treasury bill.
In a normal scenario, the interest rates on long-term bonds should be higher than short-term rates. However, if the opposite situation persists for a longer time, then there's a high chance of a possible global slowdown in the next one or two years. On March 27, the ten-year Treasury yields fell to 2.3559%—the lowest level since December 15, 2017.
The US stock market got a boost from improving manufacturing activities in China. China's manufacturing PMI rose to 50.8% in March, which was 0.9% higher than 49.9% in February. China's manufacturing index increased for the first time in the last four months.