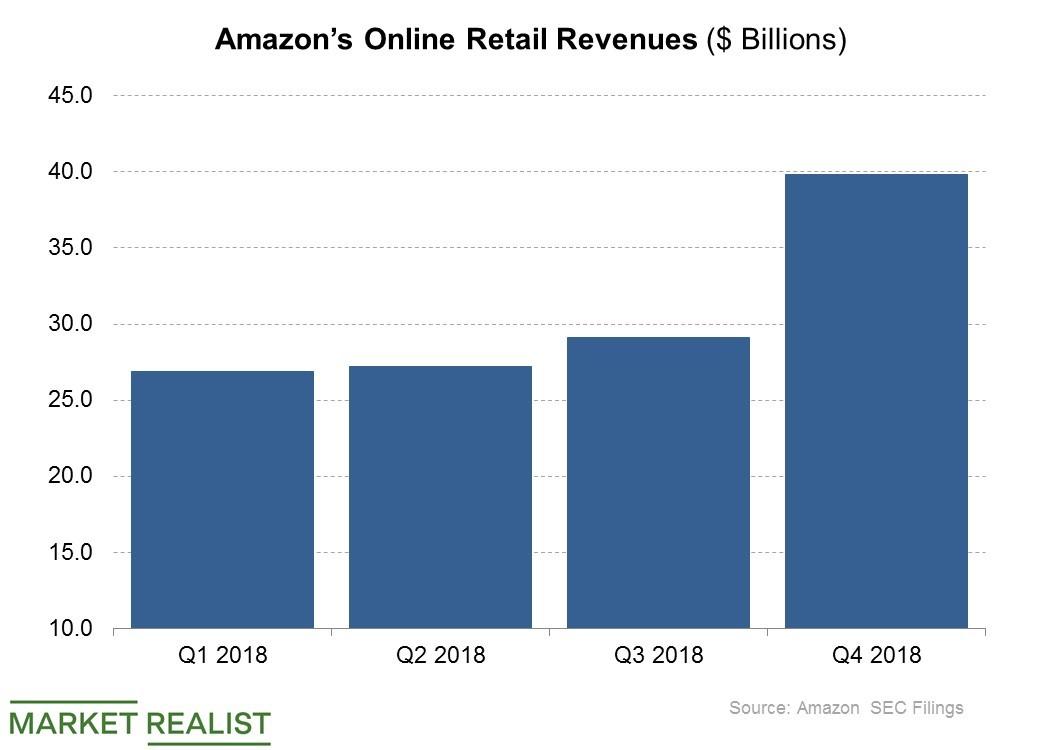 Will Dropping the Dash Button Hurt Amazon's Retail Business?
Amazon to stop selling Dash buttons
In 2015, Amazon (AMZN) introduced a tiny stick-on device that allowed people to reorder staples from its marketplace with the push of a button in the kitchen or bathroom. Recently, though, Amazon has figured out better ways to help customers reorder staples from its marketplace more conveniently. As a result, the company has decided to stop selling its physical reordering device, called the Dash button, according to a report from CNET.
In place of the physical Dash button, Amazon customers now have an array of options, including virtual buttons on some home appliances, that they can use to reorder products.
Article continues below advertisement
Discontinuing the Dash button is unlikely to affect retail sales
Amazon sells the Dash button for $5, but the sale of the device alone isn't big business, as Amazon reimburses its customers soon after they make a purchase using it. Therefore, it doesn't appear that ending the sale of the Dash button will cause Amazon any meaningful loss of revenue.
Retail business contributes most of Amazon's revenue
Retail business is Amazon's largest operation. In the fourth quarter, online retail sales alone contributed 54% of Amazon's total revenue. Retail business accounted for 88% of revenue at Alibaba (BABA) in the quarter. At Facebook (FB), Alphabet (GOOGL), and Twitter (TWTR), advertising is the principal business, and it accounted for 98%, 83%, and 87% of their total revenues, respectively, in the fourth quarter.