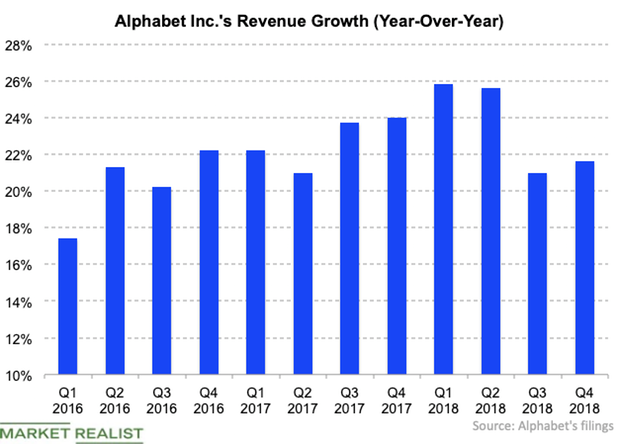 Why Alphabet's Google Was Fined by the EU Once Again
By Sanmit Amin

Mar. 22 2019, Published 1:04 p.m. ET
Google slapped with another $1.7 billion fine
Alphabet's (GOOGL) Google is in trouble with the European Union's antitrust regulator once again after being fined billions of dollars in the previous two years.
This time, the search engine giant is guilty of imposing several restrictive clauses in contracts with third-party websites that limit its rivals from displaying their search ads on these sites.
Google was slapped with a fine of 1.49 billion euros ($1.7 billion) this time, which was relatively low compared to the previous fines of $2.74 billion and $5 billion, respectively, levied by the European Union in 2017 and 2018. All three fines were imposed because Google was said to be abusing its dominance.
Article continues below advertisement
Google has changed the way it operates in the European Union
While Alphabet has included its two previous fines in its earnings report, it hasn't paid any money to the European Union yet, as it's still appealing the decisions.
Google has had to make several changes to how it operates in the region to comply with the General Data Protection Regulation, which went into effect in May 2018.
Last year, Google was slapped with a whopping $5 billion fine after it forced smartphone vendors using its Android OS to include Google's search engine and its Chrome browser on their smartphones.
The European Union's antitrust regulator isn't done with its investigation on Google, which has lasted for several years.