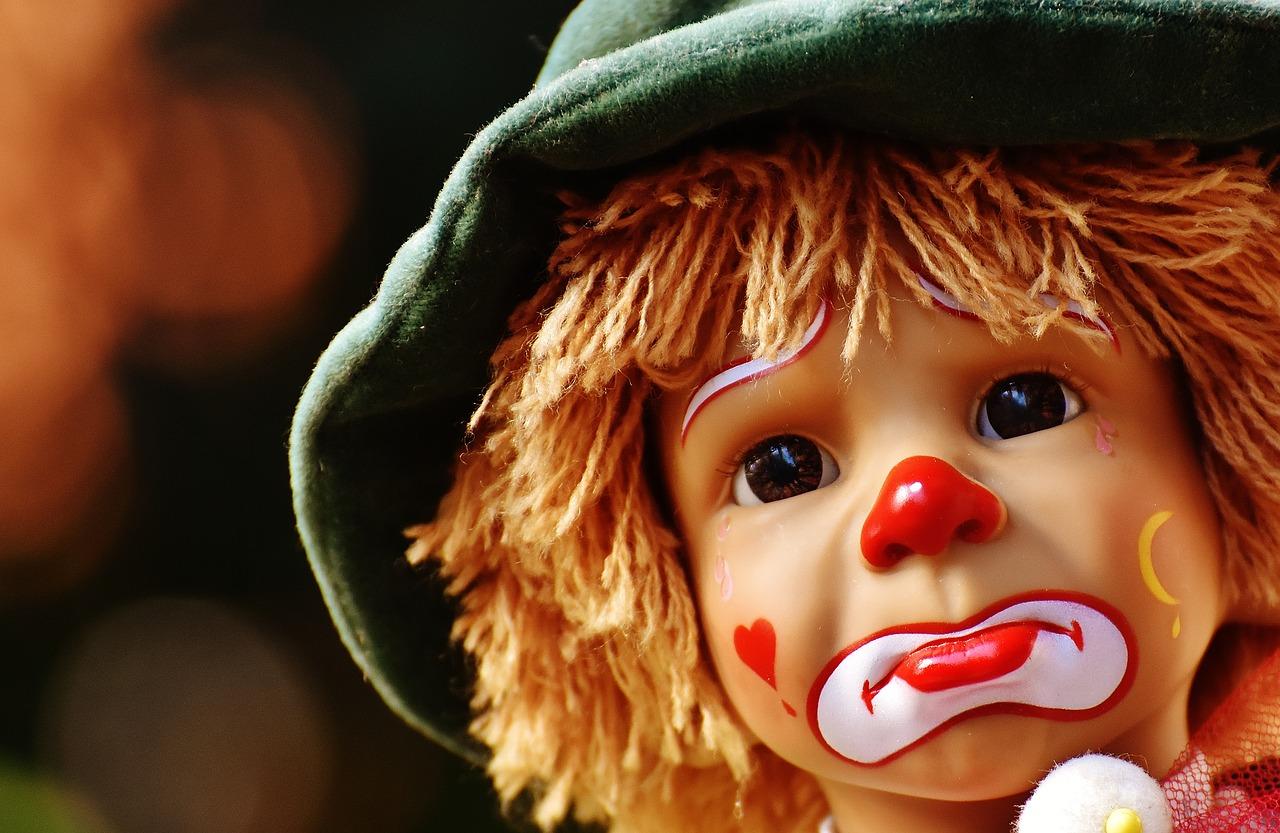 Welcome (Back) To the Stock Market Clown Show
By JP Gravitt

Mar. 15 2019, Published 3:03 p.m. ET
Stocks pushing to new highs
With the major indices pushing higher and higher, we need to again look at whether any new money should be put to work here.  The Nasdaq (QQQ) is up 16% YTD (Hello, +75% year!), the Dow Jones Industrials (DIA) is up over 10%, and the S&P 500 (SPY) is up over 12%.  We were clearly oversold at the end of the year, but this has gotten a bit silly now.  This is clearly a momentum market.  In fact, we have now heard that the semis (SMH) are bottoming twice since Broadcom (AVGO) said it last night.  The S&P 500 is now back up to 16.9 times forward earnings.  Are we growing that this year?  What about next?  On an RSI basis, the Nasdaq is the most overbought it has been since…late August.  Hmmm.  What happened then?
Article continues below advertisement
I don't normally focus on volume, but this rally has been on particularly low volume.  Again, that is not the issue in and of itself.  But you couple the low volume with buybacks that are about to stop during the earnings blackout, and I do think you can make the case that one of the bigger buyers in this market has been companies buying back their own shares.
What's going on in the world?
China is slow.  Europe is slower.  Housing is bad.  Auto sales are bad.  The ten-year yield pushed below 2.6% today.  There is a decent amount of support here, but if we break it, 2.45% is next and then 2.00%.  Jobs growth is slowing.  Confidence is down.  The Empire Manufacturing is 3.7.  The LEI is at the lowest point since April 2017.  The Atlanta Fed GDP estimate for 1Q is .4%.  North Korea is about to be an issue again, and the President is losing support of his own party (even in the Senate).  So things ain't great.
Article continues below advertisement
But what about stocks?
Sometimes though, the world can seem on fire, and stocks should rally – just like we saw in December.  On December 26th, I said buy anything and everything now.  The market was too cheap, and there were too many catalysts.  But now?  Right now, I would say sell most things – and most importantly the overall market is just not a buy now.
Let's look at an absurd stock – Microsoft (MSFT).  I know – everyone loves Nadella and the cloud, etc, etc.  But is this even remotely a buy right now?  You can tell yourself all the stories in the world about new technology, share gains, etc, but Microsoft is TOO big for the numbers to move much,  If anything, you can see what happened with Adobe (ADBE) and Oracle (ORCL) – not great reports.  So now Microsoft is 25.2 times forward 12-month earnings for 7% growth in 2019 and 14% growth in 2020 (if something bad doesn't happen).  The 1.6% dividend yield is nothing in this market.  The last time Microsoft grew this slowly was early 2016 – and the multiple was 20 times.  So that implies Microsoft could easily fall 20% from here.  It is also massively overbought and just finished Wave sequence.
Conclusion – Individual names will tell you there is collective risk in the market NOW
December:  Buy Stocks.  Now:  Sell most of them.  Not all stocks are like Microsoft, but plenty are.  Find them, and sell them now.  Or you will be as sorry as you were when you didn't buy stocks in December.  Do let the momentum programs run you over.  A reckoning day is coming – just don't know when.  But let's see who is buying stocks when it isn't the companies themselves…starting next week.  And by the way, I am not a doomsayer, naysayer, or permabear, just a Realist.