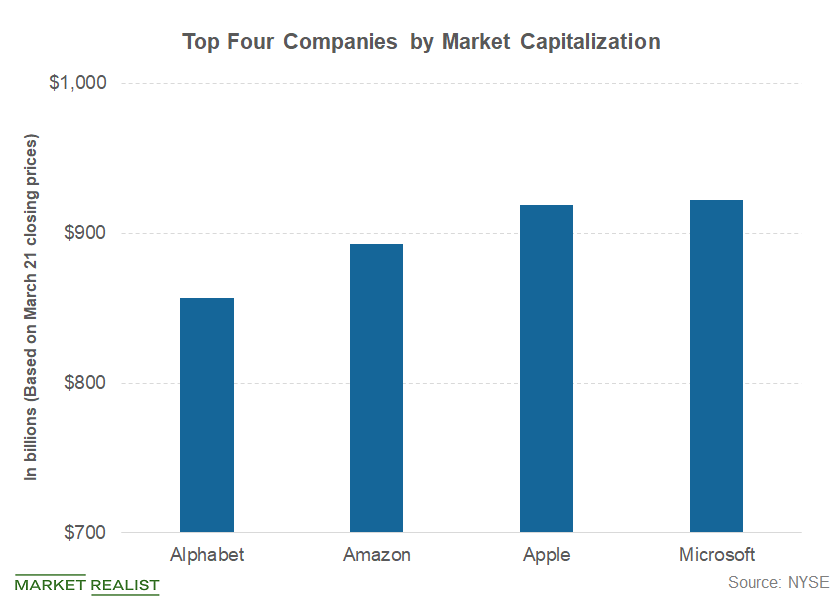 Valuing Berkshire Hathaway: Buffett Solved the Puzzle
By Mohit Oberoi, CFA

Mar. 22 2019, Published 12:59 p.m. ET
Berkshire Hathaway
In his 2018 annual shareholder letter, Warren Buffett, Berkshire Hathaway's (BRK-B) chairman, shared his views on how to measure the company's intrinsic value. Valuing a company like Berkshire Hathaway can be tough due to its diverse operations and massive portfolio of publicly traded securities. In his annual letter, Buffett shared his views on how to measure Berkshire Hathaway's intrinsic business value.
Article continues below advertisement
Five groves
According to Buffett, Berkshire Hathaway consists of five "groves." Buffett said, "Four of those groves are differentiated clusters of businesses and financial assets that are easy to understand. The fifth – our huge and diverse insurance operation – delivers great value to Berkshire in a less obvious manner."
First grove
Buffett listed the "many dozens of non-insurance businesses that Berkshire controls (usually with 100% ownership and never with less than 80%)" as Berkshire Hathaway's "most valuable grove." In his annual letter, Buffett said that the company is looking at a major acquisition. He said that there's a lack of such opportunities at a reasonable price. Berkshire Hathaway looked at an acquisition opportunity in the fourth quarter that Buffett called an "elephant-sized acquisition." However, the deal didn't go through.
Speaking with CNBC, Buffett said that "stocks were a buy in the fourth quarter." He said that "sometimes we have other things in mind, too, that may use a lot of money." Precision Castparts, which supplies parts for aerospace companies (GE) (BA), was Berkshire Hathaway's last major outright acquisition in 2015. Recently, there were rumors that Buffett acquired Southwest Airlines (LUV). Berkshire Hathaway has stakes in airline companies (ITA) (SPY) like Delta Air Lines (DAL), United Continental (UAL), and American Airlines (AAL).
Next, we'll discuss the other "groves" that Buffett talked about.