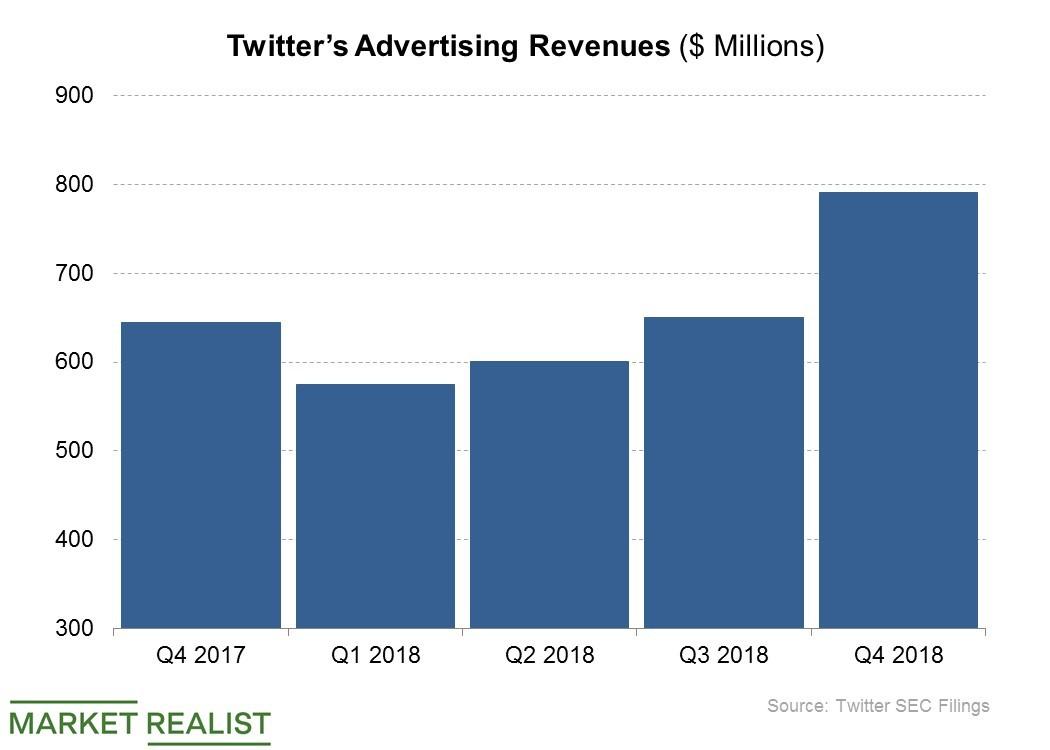 Twitter Takes to Podcasting to Lure Advertisers
By Neha Gupta

Mar. 26 2019, Published 3:08 p.m. ET
Using podcasts to highlight successful advertising stories
Twitter (TWTR) has been stepping up its challenge to Facebook (FB) in the chase for advertisers and their marketing budgets. Late in February, Twitter launched a podcast series called Character Count, wherein a marketing expert at the company highlights how various brands are succeeding in running advertisements on Twitter. The goal is to drive interest in Twitter's advertising service.
The Character Count podcasts feature advertising stories by brands such as Dropbox, Monterey Bay Aquarium, and Simon & Schuster.
Article continues below advertisement
The chase for advertising dollars
Facebook is also using podcasts to share entrepreneurship stories with the goal of bringing more advertisers to its platform. Facebook exited 2018 with more than 6.0 million advertisers across its platforms compared to 529,000 advertisers at Baidu (BIDU) and 191,000 advertisers at Yelp (YELP). Twitter and Google currently do not reveal the size of their advertiser base, but they are all working to attract more advertisers to their platforms, as ad revenue is their bread and butter.
Advertising revenue jumped 23% at Twitter
Twitter's advertising sales rose 23% YoY (year-over-year) to $791 million in the fourth quarter and contributed 87% to its total revenue. Facebook, Yelp, and Alphabet relied on advertising for 98%, 96%, and 83% of their total revenues, respectively, in the quarter.
With e-commerce companies such as Amazon (AMZN) showing growing interest in digital advertising dollars, the likes of Twitter and Facebook are seeking new ways to connect with advertisers to defend their turfs, and they're turning to podcasting to fight back.