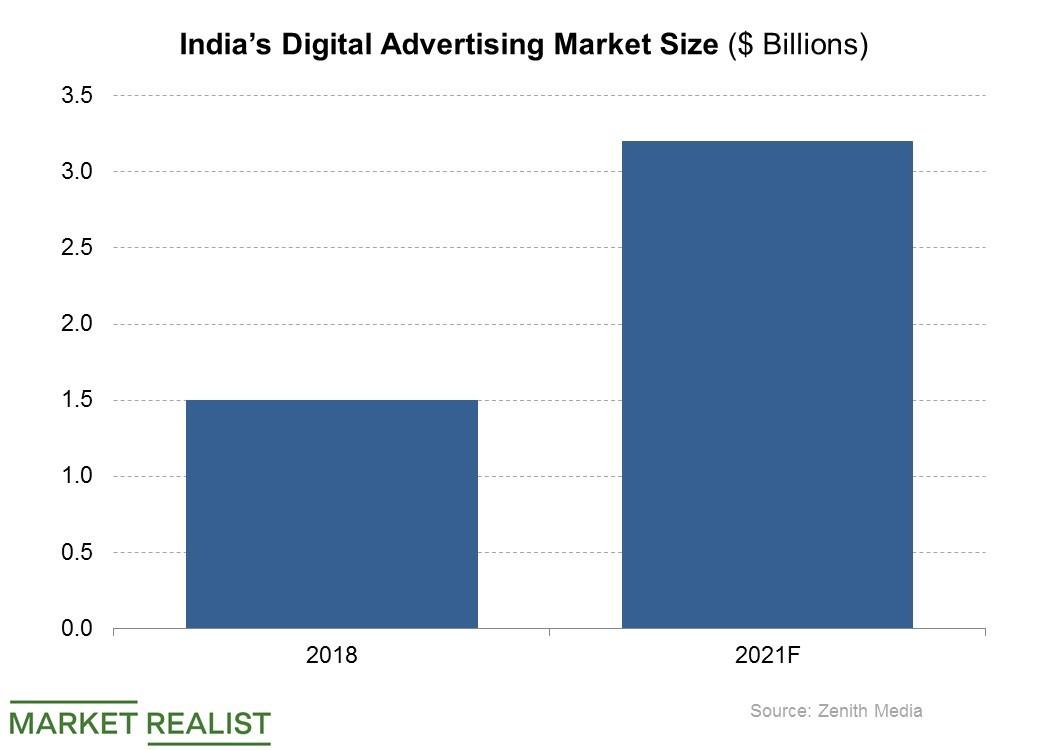 Three Reasons behind Facebook's Confidence in India
By Neha Gupta

Mar. 5 2019, Updated 1:16 p.m. ET
Top social network in India
India is one of the top priority international markets for many technology companies, and Facebook (FB) is no exception. The company has built the largest social network in India with its flagship social site alone controlling more than 90% of the social media market in the country, according to StatCounter data. Twitter (TWTR) is a distant fifth with 1.8% of the social media market share in India.
Article continues below advertisement
Speaking at a recent business summit, Facebook executive Sandeep Bhushan outlined three major reasons that underpin the company's confidence in the Indian market, the Economic Times reported. According to the executive, the government's Digital India initiative, improving infrastructure, and the interest of other companies in investing in India together make Facebook optimistic about the future of its business in the country. Bhushan is leading Facebook's global marketing efforts in India.
Facebook pursuing a $3.2 billion revenue opportunity
More than 6.0 million small businesses in India have a profile on Facebook. There are about 60 million small businesses in India, but just about 15 million have an active digital presence. Facebook recruits advertisers from the small businesses on its platform, so the large population of small businesses in India indicates a huge growth opportunity for the company in the country.
Marketers spent $1.5 billion on digital advertisements in India last year, and the spending is forecast to increase to $3.2 billion by 2021, according to estimates by Zenith Media. Advertising contributed 98% of revenue at Facebook in the December quarter compared to 83% for Google parent Alphabet (GOOGL) and 96% for Yelp (YELP). Baidu (BIDU) generated 78% of its December quarter revenue from advertising.