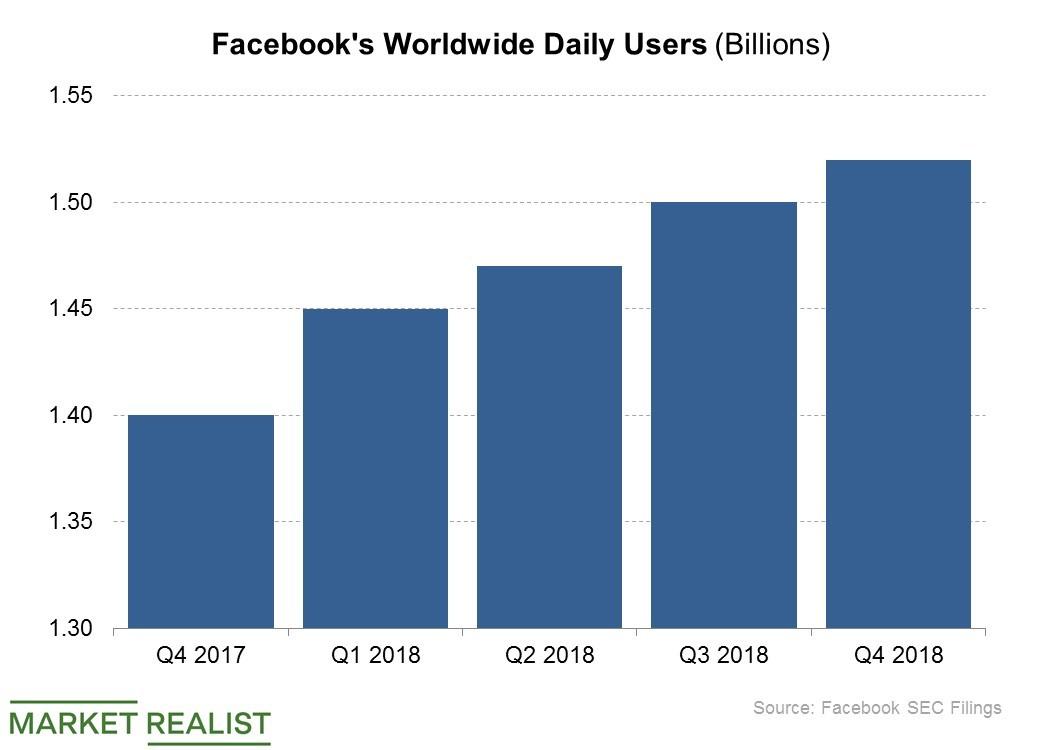 The Facebook Outage: A Double-Edged Sword
By Neha Gupta

Mar. 27 2019, Published 2:49 p.m. ET
Loss of revenue and subscribers
For almost a whole day in March, Facebook's (FB) social networks were down around the world. Facebook blamed the problem on a server configuration issue—which could turn out to be an expensive glitch.
According to Reuters, Facebook said that it was considering refunding advertisers affected by the outage, indicating that it could record tens of millions of dollars in lost advertising revenue.
According to messaging platform Telegram, it gained 3.0 million new subscribers during the time that Facebook's services were down, showing that the outage caused Facebook's users to stray to rival platforms, which could put pressure on the company's user retention efforts.
Article continues below advertisement
Facebook exited the fourth quarter with 2.3 billion monthly users and 1.5 billion daily users on its flagship social network. Snapchat (SNAP) and Twitter (TWTR) exited the fourth quarter with 186 million and 126 million daily users, respectively. According to Telegram, it had 200 million monthly users a year ago.
Lesson to authorities about regulating Facebook
But the Facebook outage isn't without a silver lining. To an extent, the outage of Facebook's services points to a reality for regulators and some politicians: the world won't be the same without Facebook, and the regulation of the company shouldn't be rushed. The day-long outage at Facebook separated over 1 billion people from valued information, and publishers that rely on Facebook for traffic to their websites took a hit.
Recently, regulators and politicians from around the world have pondered breaking up—or curbing the influence of—technology giants such as Facebook, Google (GOOGL), and Amazon (AMZN).