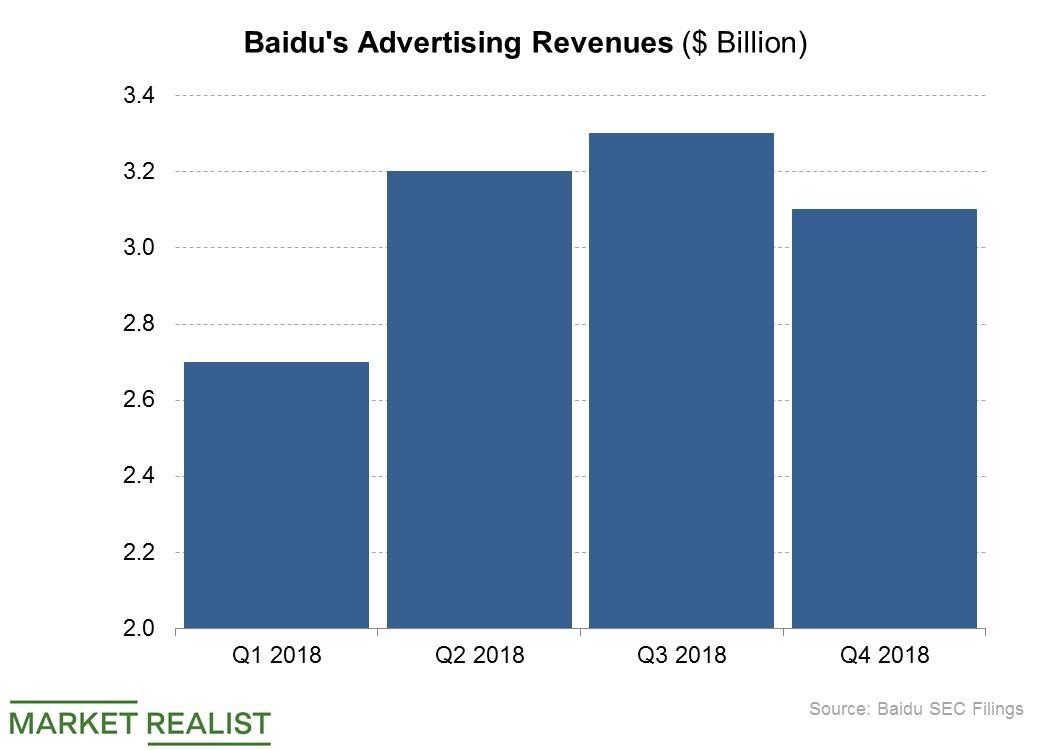 Silver Lining for Baidu in China's Economic Gloom
By Neha Gupta

Dec. 4 2020, Updated 10:50 a.m. ET
China cuts taxes to spur spending
China has been struggling with an economic slowdown recently in the midst of trade frictions with the United States. To prevent the world's second-largest economy from grinding to a halt, the Chinese government has stepped in to try to help the situation. And the government intervention could deliver great news for Baidu (BIDU).
As the BBC reported, China has announced a $298 billion tax cut as part of an attempt to ease the burden on the country's small businesses. China hopes the tax cut will help spur demand and spending, thereby driving the economy.
Article continues below advertisement
Tax cut could spur ad spending
Chinese businesses looking to boost sales during these difficult economic times may want to invest their tax-savings in advertising their products and brands to capture the attention of more customers.
Baidu is one of the largest digital advertising providers in China, so it stands to benefit from an uptick in ad spending in the country. Baidu's advertising revenue rose 10% YoY to $3.1 billion in the fourth quarter, contributing 78% of its total revenue in the period. Advertising revenue rose 30% for Facebook (FB), 23% for Twitter (TWTR), and 20% for Google (GOOGL) in the fourth quarter.
Baidu sees Q1 revenue growing up to 18%
Baidu's total revenue for the fourth quarter rose 22% to $4.0 billion. The company is expecting its first-quarter revenue to come in the band of $3.4 billion to $3.6 billion, signaling growth of up to 18% YoY.