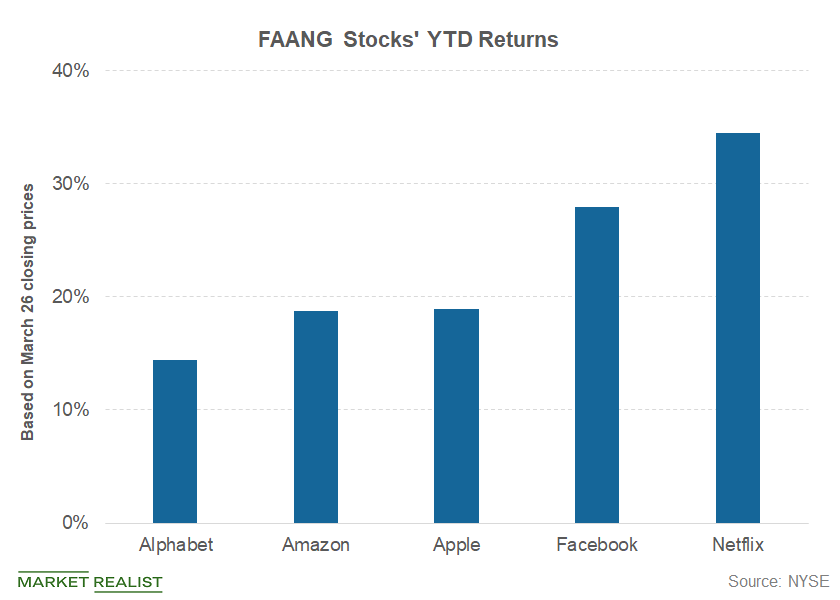 Is the Market Signaling a Rate Cut?
Rate cut
Amid slowdown fears, the Fed took a more dovish position in its last policy meeting. The Fed has signaled no more rate hikes for 2019 after raising the rates four times last year. At the beginning of the year, we noted that the Fed could be less of a concern for markets in 2019.
Article continues below advertisement
Stephen Moore
According to the New York Times, "President Donald Trump's expected nominee for the Federal Reserve Board of Governors, Stephen Moore, said the U.S. central bank should immediately cut interest rates by half a percentage point."
Janet Yellen, a former Fed chairman who started the rate hike cycle in 2015, also sees the yield curve inversion as a hint that the Fed might need to cut rates. In a CNBC interview, while speaking about last week's yield curve inversion, Yellen said, "It might signal that the Fed would at some point need to cut rates."
US economy
Looking at the US economy, the growth rates are expected to fall in 2019. The Fed expects the growth rates to fall more in 2020. Several central banks, including the European Central Bank and the Bank of Japan, have also taken a dovish stance amid slowdown fears. While the Fed has abruptly ended its tightening cycle, it wouldn't be surprising if Fed Chairman Jerome Powell resorts to a rate cut sometime this year.
Looking at markets, after the sell-off on March 22, we have seen some relief this week. The S&P 500 (SPY) rose 0.72% on March 26. Broadcom (AVGO), NVIDIA (NVDA), and Qualcomm (QCOM) rose 1.7%, 1.8%, and 2.4%, respectively. However, Apple (AAPL), Alphabet (GOOG), Alibaba (BABA), and Micron (MU) fell 1.0%, 0.70%, 0.39%, and 0.57%, respectively.