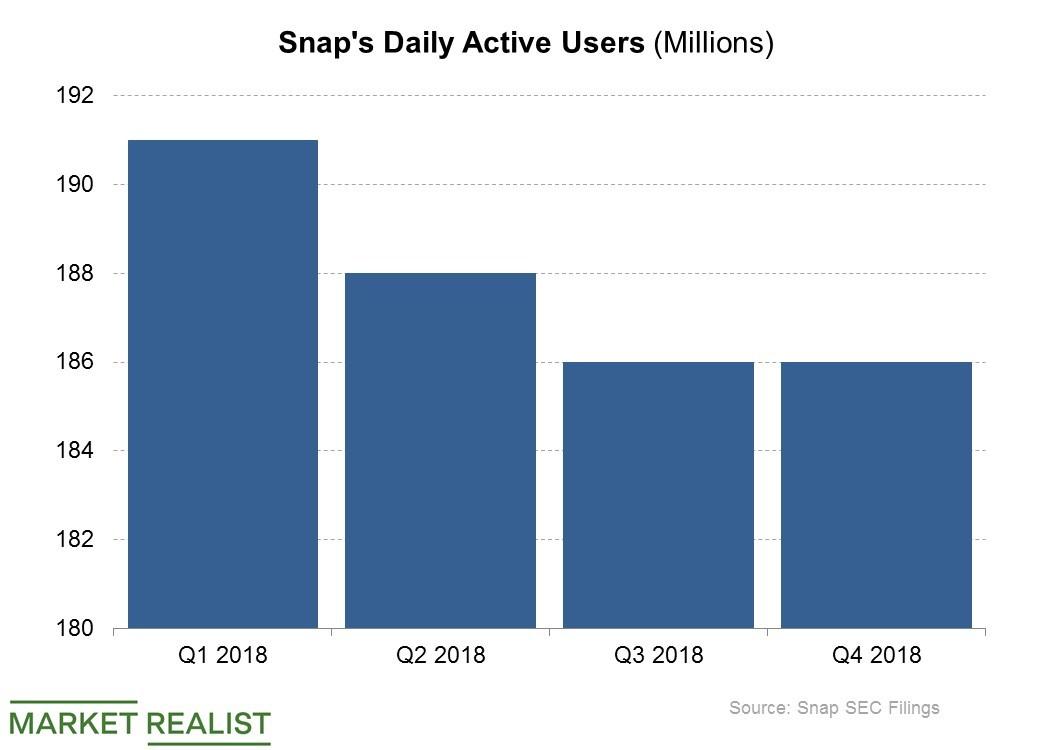 Is Android the Answer to Snapchat's Audience Problem?
By Neha Gupta

Mar. 11 2019, Published 12:08 p.m. ET
Work to rebuild Snapchat app for Android underway
An engineering team at Snap (SNAP) has been tasked with rebuilding the Snapchat app for Android devices, CEO Evan Spiegel said at an investor briefing last month. The goal is to improve the performance and quality of the app, in particular making it run more smoothly on low-cost Android handsets.
Android is the operating system that powers the vast majority of mobile handsets. It held a 74.5% share of the global mobile operating system market at the end of January compared to the 23% share for Apple's iOS and the less than 1.0% share for Microsoft's (MSFT) Windows, according to data from StatCounter. Google (GOOGL) owns Android and licenses the software free of charge to phone makers as long as they satisfy certain conditions. Android's free license explains why it has been widely adopted globally, making it a coveted platform for developers seeking to broaden their reaches.
Article continues below advertisement
Snapchat sets its sights on 2.0 billion Android users
Speaking at an investment conference hosted by Morgan Stanley recently, Spiegel said that ~2.0 billion Android users still don't use Snapchat, CNBC reported. The executive went on to say that Snapchat's capturing a percentage of those Android users currently not on the app would be well received by Snap.
Snapchat has struggled to grow its audience base in recent quarters. Its daily active users remained unchanged sequentially at 186 million in the fourth quarter. Twitter (TWTR) exited the fourth quarter with 126 million daily users, up from 124 million in the third quarter. Facebook (FB) finished the third quarter with more than 1.5 billion daily users. Facebook added more daily users during the quarter.