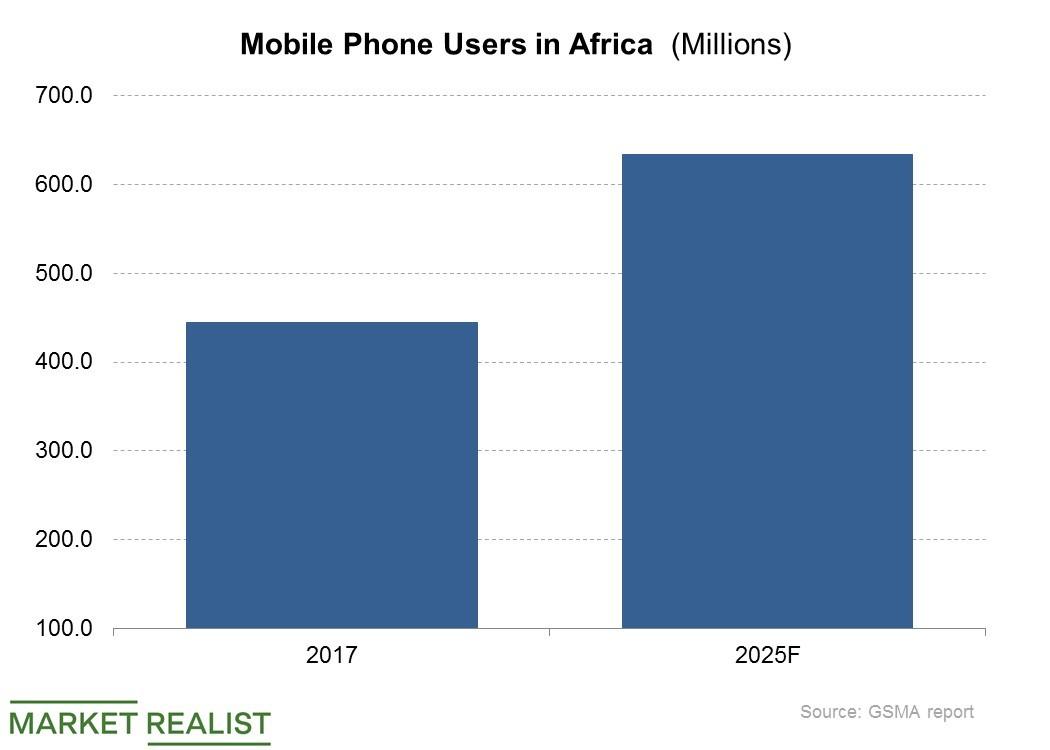 Inside PayPal's African Expansion Plan
By Neha Gupta

Mar. 14 2019, Published 1:45 p.m. ET
PayPal seeking partnerships in Africa
Africa is home to tens of millions of unbanked people, according to the World Bank. For PayPal (PYPL), these unbanked people are potential customers. Therefore, Africa's massive unbanked population indicates a huge growth opportunity for PayPal on the continent. A year ago, PayPal revealed how it wanted to expand in Africa to capitalize on the attractive growth opportunity on the continent.
In an interview with South Africa's Business Day newspaper in March last year, PayPal executive Efi Dahan revealed that the company was seeking partnerships with mobile money operators across Africa to increase its exposure to Africa's unbanked population and expand its operations on the continent.
Article continues below advertisement
Unbanked mobile users present a huge opportunity for PayPal
According to PayPal, a person with a mobile phone is already on his or her way to becoming a customer. "We have a vision of democratizing financial services for those that are underserved today. With a mobile device, we can put all of the power of a bank branch in the palm of their hand and allow them to join the world of e-commerce and shop online," PayPal CFO John Rainey told CNBC last year.
According to a GSMA report, there were 444 million mobile phone users across sub-Saharan Africa at the close of 2017. By 2025, the region is expected to have 634 million mobile phone users.
Expanding Internet access in Africa
Alphabet (GOOGL) is also making efforts that could further widen PayPal's growth opportunity in Africa. Alphabet's Loon subsidiary, for instance, built a technology that involves the use of special balloons to take Internet connectivity to remote locations in Africa.
Expanding Internet access in Africa would benefit PayPal, as the company would have more people using its service to pay for online purchases. PayPal handles payment transactions for eBay (EBAY) and is seeking contracts to process payments for Amazon (AMZN) sellers. Both eBay and Amazon have presences in Africa.