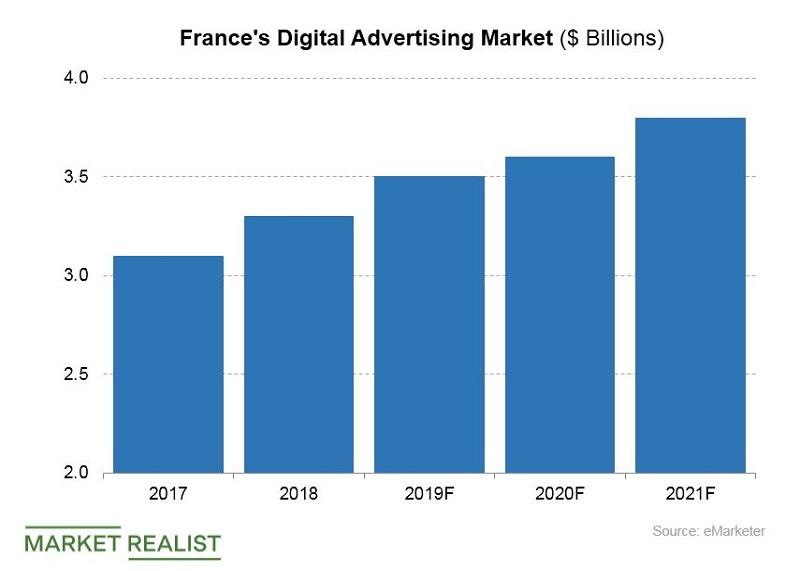 Google under Pressure to Review Ad Policies in France
By Neha Gupta

Mar. 8 2019, Published 11:31 a.m. ET
Google's woes in France
Alphabet's (GOOGL) Google operations in Europe have been in the spotlight. France's top competition watchdog has ordered Google to review its policies for certain advertisements following a complaint by French directory service company Amadeus. According to Reuters, Amadeus complained to French regulators that its sales fell after Google blocked it from promoting its services through ads appearing alongside search results.
However, Google maintains that blocking Amadeus from running search ads on its platform has nothing to do with its market dominance. Instead, Google portrays the decision to block Amadeus ads as enforcement, saying that Amadeus violated its advertising terms and conditions.
Article continues below advertisement
Competition threat
Google held 94% of France's search engine market in February, according to StatCounter. Despite being the country's top search engine, Google is facing growing competition from Microsoft (MSFT), Verizon (VZ), and other small search engine providers emerging across Europe. Microsoft's Bing held 3.2% of France's search engine market in February, and Verizon's Yahoo held 1.6%.
Google monetizes its search service through advertising, and France is an attractive market. The market was valued at $3.1 billion in 2017 and is forecast to grow to $3.8 billion by 2021, according to eMarketer.
In addition to competing with traditional search engine rivals Microsoft, Yahoo, and Yandex (YNDX), Google is competing with e-commerce companies such as Amazon (AMZN) for advertising dollars. Amazon's marketplace has become an attractive advertising spot for brands, as they can connect with consumers at the moment they want to make a purchase.