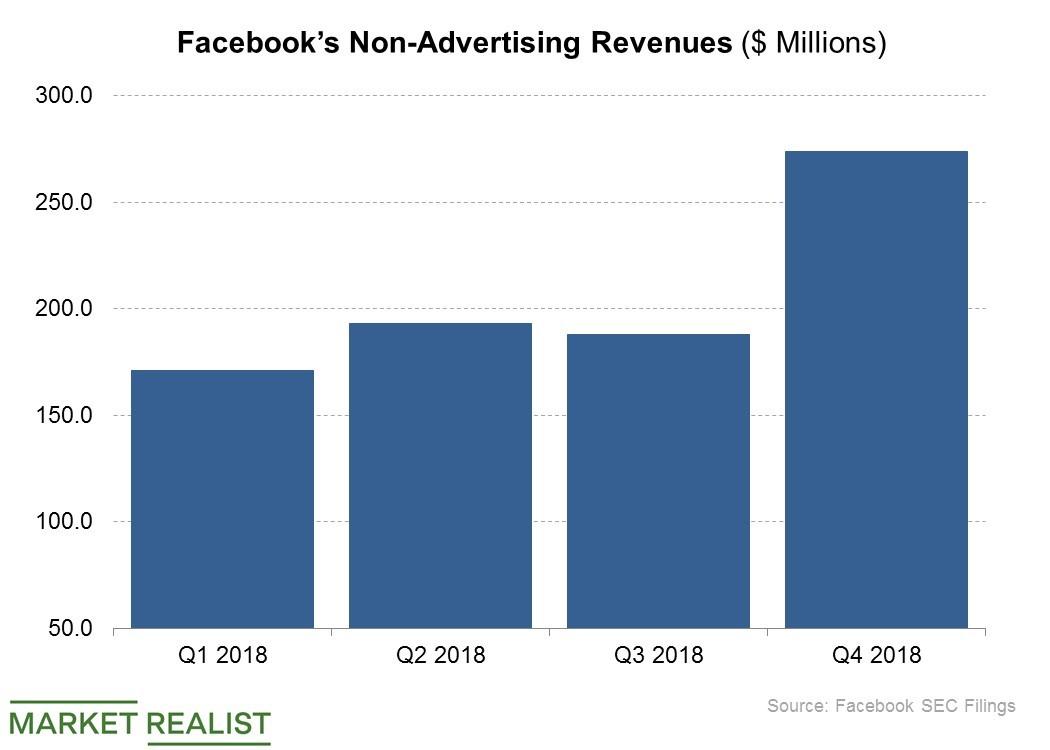 Facebook on Track to Open a Brand New Revenue Stream
By Ruchi Gupta

Mar. 5 2019, Updated 1:25 p.m. ET
Facebook may take up to 30% of creators' revenue
Facebook (FB) will start allowing popular individual publishers, "creators," to sell subscriptions to their premium content on its social network. Last year, Facebook introduced a new program, Fans Subscription, where Facebook page operators can ask people to pay a monthly fee (starting at $5) to access their exclusive content. The program was launched on a test basis, and Facebook has expanded the trial with a few thousand creators now participating, a Facebook spokesperson recently told The Verge. Facebook will initially allow creators to keep all the revenue they generate through its subscription program but is looking to eventually take a revenue cut of up to 30%.
Article continues below advertisement
A boost to business diversification efforts
For Facebook, selling subscriptions could open an important new revenue source. The company currently relies heavily on advertising sales for most of its revenue but has been looking to diversify. However, Facebook has struggled in its diversification quest—it generated only $274 million in non-advertising revenue in the fourth quarter, representing 2.0% of its total revenue. Facebook's industry peers have fared better in their diversification push. Non-advertising operations comprised 17% of revenue at Google parent Alphabet (GOOGL) and 13% at Twitter (TWTR) in the December quarter, and 22% and 24% at Baidu (BIDU) and Yandex (YNDX), respectively.