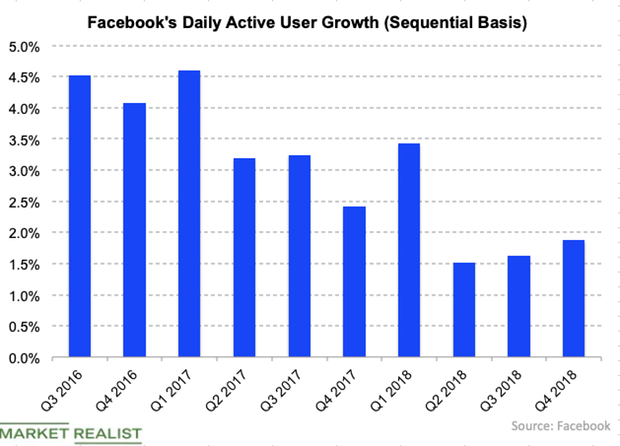 Facebook Just Introduced 'Showcase'
By Sanmit Amin

Mar. 1 2019, Updated 12:40 p.m. ET
Facebook just introduced "Showcase"
Facebook (FB) announced a premium video-ad program called "Showcase." The program will allow video ad buyers to lock in ads at pre-determined rates for a year in advance—compared to only a quarter in advance previously.
Watch, Facebook's dedicated video hub, hasn't really taken off yet. However, the social media giant has been trying to ramp up its original series. Facebook is now bringing television-style upfront buys for Watch.
Through Showcase, advertisers can run ads on a specific category and it gives them the right to sponsor any show exclusively.
Article continues below advertisement
Facebook's Watch hasn't really taken off
Previously, Facebook said that it had as much as 400 million viewers who watch at least one minute of video on its Watch platform. Facebook said that 75 million viewers spend at least one minute a day on the platform at an average of 20 minutes a day.
Facebook's latest foray into original content is an animated comedy show starring Zac Efron and Anna Kendrick called Human Discoveries, which will be released later this year.
Facebook said that there's a substantial amount of inventory in Showcase, which it calls "In-Stream Reserve." The social media giant said that on average, almost 100 million users per month watch In-Stream Reserve in the United States.
Facebook's Watch is another way the company is trying to get more revenues out of users. The company is running out of space to post ads in its news feed segment and as user growth slows.