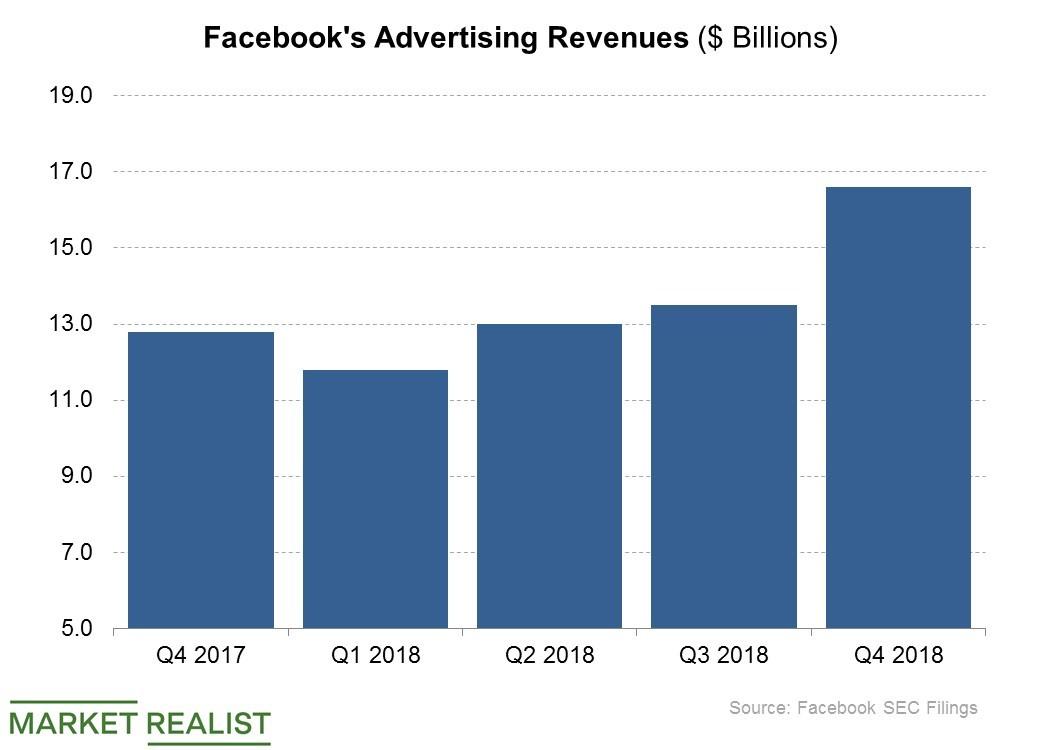 Facebook Is Working behind the Scenes to Expand Internet Access
By Neha Gupta

Mar. 5 2019, Updated 1:16 p.m. ET
Bringing more people online
Facebook (FB) has been involved in many privacy scandals recently, and it has been easy for some investors to miss the efforts the company is making to give its business a brighter future. Facebook makes most of its money from providing advertising services, a business heavily dependent on the size of the audience the company is able to reach through its social networks.
Behind the scenes, Facebook has been working to bring more people to its social networks and expand its advertising opportunities. These efforts have involved expanding Internet access for the masses. At the recent MWC Barcelona event, Facebook announced new partnerships and projects to help bring more people online and to its platforms, according to a report from TechCrunch.
Article continues below advertisement
Facebook developing fiber network in Nigeria
One of Facebook's efforts to connect more people online is an initiative called Express WiFi, which involves partnering with network operators to extend Wi-Fi coverage. Facebook used the MWC Barcelona event to announce new Express Wi-Fi partners in the Philippines, South Africa, and Ghana. The program has already been rolled out in places like India.
At the MWC Barcelona event, Facebook announced a new fiber network project in Nigeria that is expected to connect more than a million people in the country to high-speed Internet.
Facebook made $16.6 billion in advertising revenue
Facebook exited the fourth quarter, which ended in December, with 1.5 billion daily active users on its flagship social network. It generated $16.6 billion in advertising revenue in the quarter. Twitter (TWTR) and Yelp (YELP), which have much smaller audiences, generated $791 million and $235 million in advertising revenues, respectively, in the December quarter. Google (GOOGL) and Baidu (BIDU) generated advertising revenues of $32.6 billion and $3.1 billion, respectively, in the December quarter.