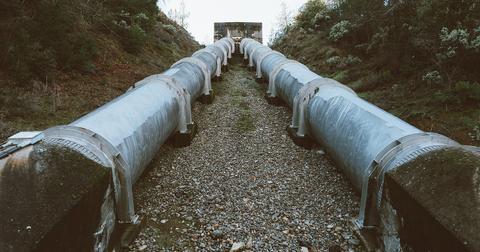 Energy Transfer's Chart Indicators and Short Interest
By Vineet Kulkarni

Updated
Bayou Bridge pipeline to start operations
On March 26, Energy Transfer (ET) announced that the second phase of the Bayou Bridge pipeline is complete. The pipeline is expected to be operational by April 1. The Bayou Bridge pipeline is jointly owned by Phillips 66 Partners. The pipeline will transport crude oil from Lake Charles, Louisiana, to terminaling facilities in Louisiana.
So far, Energy Transfer stock has risen more than 15% this year—largely following energy MLPs (AMLP) at large. However, crude oil prices have risen more than 30% during the same period.
Moving averages
Currently, Energy Transfer stock is trading at $15.28, which is almost 2% above its 50-day moving average and 4% above its 200-day moving average. Energy Transfer crossed below the 200-day level in October last year. The level could act as a strong resistance for Energy Transfer stock around $16.0. Energy Transfer's 50-day level close to $14.91 could continue to act as a support in the short term.
Energy Transfer's relative strength index was 52 as of March 26. Right now, the stock isn't oversold or overbought.
Short interest
The short interest in Energy Transfer stock fell ~5% on March 15. On February 28, the total shorted shares in Energy Transfer were 98.2 million. The total shorted shares decreased to 93.6 million on March 15.
A fall in the short interest could indicate that fewer investors expect the stock to fall from its current price level. A company's short interest shows the number of its shares that have been sold short and not yet covered. The short interest measures investors' anxiety.