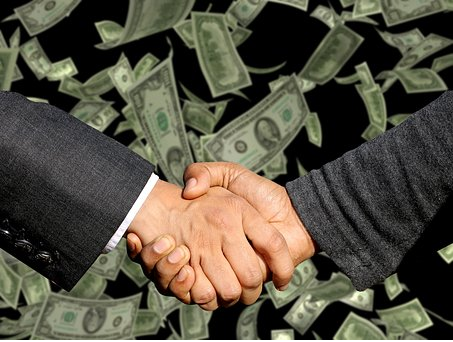 DowDuPont Subsidiary Confirms Share BuyBack after Separation
By Peter Neil

Mar. 19 2019, Published 8:09 a.m. ET
Dow confirms stock repurchase after separation
In a press release on March 18, 2019, Dow, which is set to be separated from DowDuPont (DWDP), announced that it had confirmed the adoption of the stock repurchase plan with a broker-dealer under Rule 10b5-1 of the Securities and Exchange Act of 1934. This move will allow Dow to repurchase its common stock as early as April 2, 2019, soon after the completion of the separation.
Dow has already announced a $3 billion stock repurchase program. Dow also has said that it will pay $2.1 billion in annual dividends, taking the total to more than $5 billion to be returned to shareholders. Howard Ungerleider, president and chief financial officer-elect of Dow, said, "Taken together, Dow's $3 billion open share repurchase program and our industry-leading $2.1 billion annual dividend payout will serve as critical enablers of delivering on our commitment to return approximately 65 percent of net income to our owners across the cycle."
DowDuPont stockholders will receive one share of Dow common stock for every three shares of DowDuPont common stock. March 21 is set as the record date.
Article continues below advertisement
Stock update
On March 18, 2019, DWDP stock was marginally down by ~0.1%, while its peers LyondellBasell (LYB), Celanese (CE), and Westlake Chemical (WLK) were up by 0.3%, 0.1%, and 1.3%, respectively. On a year-to-date basis, DWDP is up by 4.1% and has underperformed the broader market S&P 500 (SPY), which has gained 14% for the same period. DWDP's 14-day relative strength index of 52 indicates that the share is neither overbought nor oversold.