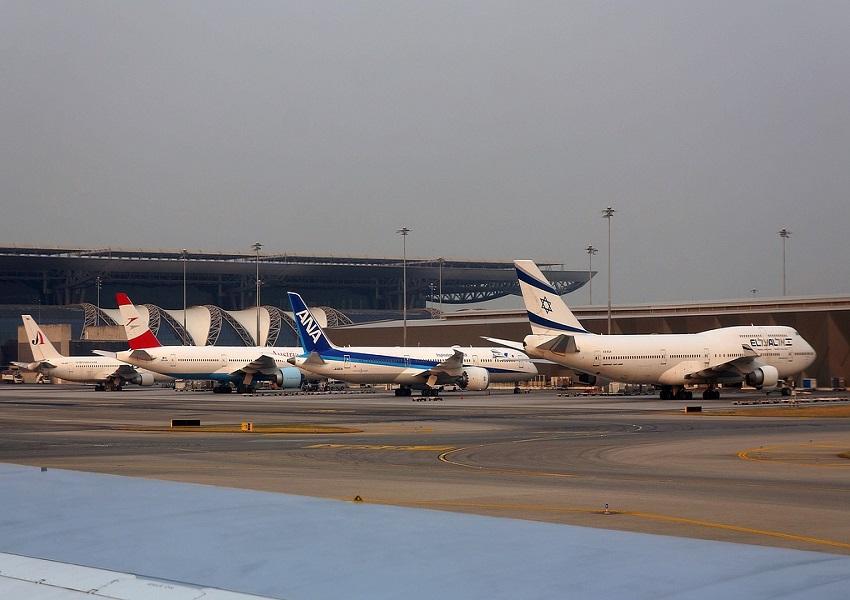 Boeing Plunged Again as Countries Keep Grounding Its 737 Max Jets
By Anirudha Bhagat

Mar. 13 2019, Updated 8:08 a.m. ET
Countries grounded 737 Max jets
The sell-off in Boeing (BA) stock continued for a second day, as several countries banned its 737 Max 8 fleets from entering their air space due to safety concerns, following the second deadly crash within five months.
The move followed Ethiopian Airlines' fatal crash on March 10, in which all 157 people on board lost their lives. Before this, another Boeing 737 Max 8 operated by Lion Air crashed on October 29 in the Java Sea, killing all 189 people on the jet.
Various countries and their aviation authorities are suspecting safety loopholes in Boeing's 737 Max 8 planes. Notably, the crashes had some similarities, as both flights plunged soon after take-off.
Article continues below advertisement
China and Indonesia were the first two countries that issued notices to airline companies to keep their fleets of 737 Max 8 planes grounded until further notice. On Tuesday, the European Union, Britain, Australia, Singapore, and India also joined China and Indonesia in banning Boeing's fast-selling jets from entering their air space. Following the crash, Ethiopian Airlines on its Twitter (TWTR) account announced it would ground all its 737 Max 8 fleets.
Boeing stock plunged again
The grounding of 737 Max 8 planes may negatively impact Boeing's sales as well as orders in the near term. According to Bloomberg, Lion Air is planning to scrap its $22 billion order for 200 of Boeing's 737 Max 8 planes and switch to Airbus. Further, according to the Wall Street Journal, the grounding announcement by several countries means cancellations of approximately 40% of 737 Max 8 fleets across the world.
The industrial conglomerate (XLI) plunged 6.2% yesterday, which followed a Monday decline of 5.3%. The latest fatal accident of Ethiopian Airlines might halt the rally in Boeing stock. As of March 8, the stock's YTD return was 31%. However, the fall in the price on two consecutive days eroded Boeing's YTD gain to 16.4%.
Until last week, Boeing was the best performer among Dow 30 stocks. However, the recent plunge in its share price has moved it to sixth place. With a YTD gain of 21.7%, IBM (IBM) has now become the top performer in Dow 30 stocks followed by Cisco (CSCO), which has gained 20.4% during the same timeframe.