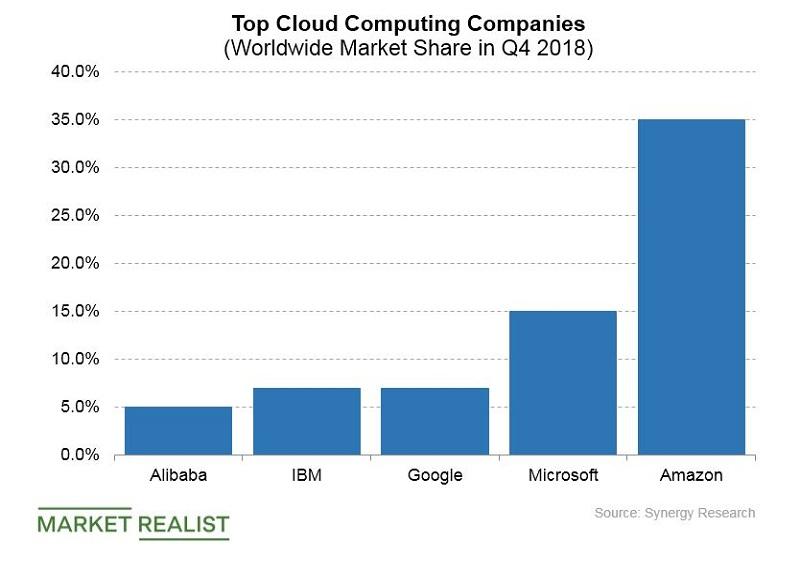 Baidu Is Vulnerable, China's Economic Growth Slows
By Neha Gupta

Mar. 5 2019, Published 8:03 a.m. ET
Baidu's advertising dependence
Baidu (BIDU) is at risk as China's economy plunges into a recession, according to a report from Bloomberg. The company depends on advertising expenditures for most of its revenues. Hard economic times could lead to Chinese businesses slashing their advertising budgets, which would likely expose Baidu to advertising revenue loss. Advertising accounted for 78% of Baidu's total revenues in the fourth quarter ending in December.
With advertising contributing almost 80% of Baidu's revenues, the company depends on advertising budgets more than Alibaba (BABA). Although Alibaba is China's top digital advertising provider, according to eMarketer's findings, it has a more diversified business than Baidu.
Article continues below advertisement
Baidu's prospects look bright
Despite China's slowing economy, Baidu's prospects look bright. The Chinese government has stepped in to try to spur economic growth by lowering taxes for individuals and small businesses. Cutting taxes is a way to give consumers and small businesses more money. Businesses could use the savings to boost spending on advertising campaigns to drive the demand for their products.
Baidu is working to open up new revenue sources outside of advertising. The company has ventured into businesses like making smart speakers. Baidu is one of the world's top five vendors alongside Amazon (AMZN), Google (GOOGL), and Alibaba (BABA).
Baidu has ventured into the cloud computing business. While Baidu isn't one of the top vendors in the list led by Amazon and Microsoft (MSFT) as shown in the chart above, it's fighting for space. Baidu's efforts should pay off in the long run.