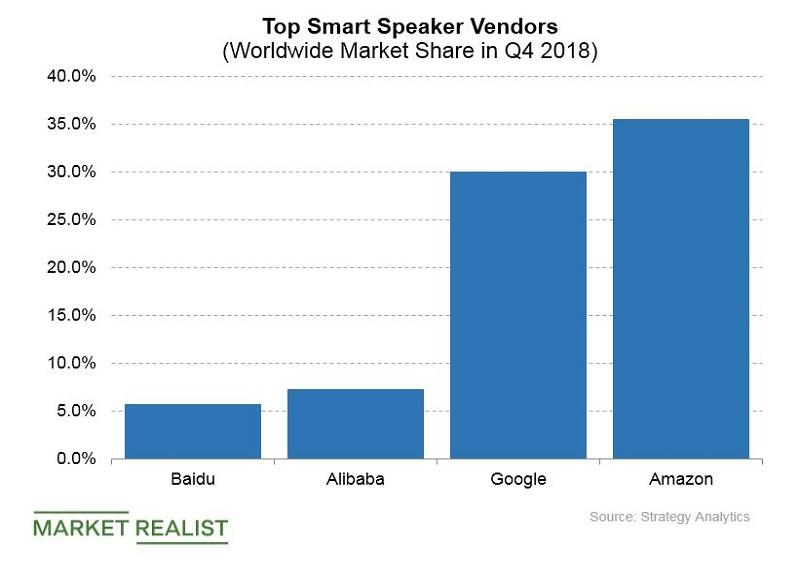 Baidu Expands in New Markets for Revenue Opportunities
By Neha Gupta

Mar. 5 2019, Updated 11:05 a.m. ET
Diversification drive
Baidu (BIDU) has embarked on aggressive diversification to pursue new revenue streams. The diversification isn't a surprise. Baidu has been under pressure to drive its growth and reduce its reliance on advertising budgets. Increased competition from Alibaba (BABA) and Tencent (TCEHY) in the advertising market created the need for Baidu to venture into new businesses. Alibaba and Tencent are behind the most widely visited e-commerce and social media platforms in China. They have challenged Baidu in pursuing advertising budgets.
Article continues below advertisement
Creating revenue streams
As part of the efforts to create new revenue streams outside advertising, Baidu has set its sights on a self-driving platform. The company has created an open-source autonomous driving platform that other companies can plug into to speed up their development of driverless vehicles. Baidu has built a self-driving shuttle bus called "Apolong." The bus is expected to start being exported to Japan in 2019.
Baidu is also involved in the cloud computing business. The company hopes to ride organizations' transition from storing data in local servers to hosting data and applications in remote data centers. Baidu has ventured into the smart speaker market. At the end of 2018, Baidu held 5.7% of the global market share in the smart speaker market, according to Strategy Analytics' estimates. Baidu is above Xiaomi and Apple but below Amazon (AMZN) and Google (GOOGL). Amazon and Google held 35.5% and 30% of the global market share at the end of 2018, respectively.