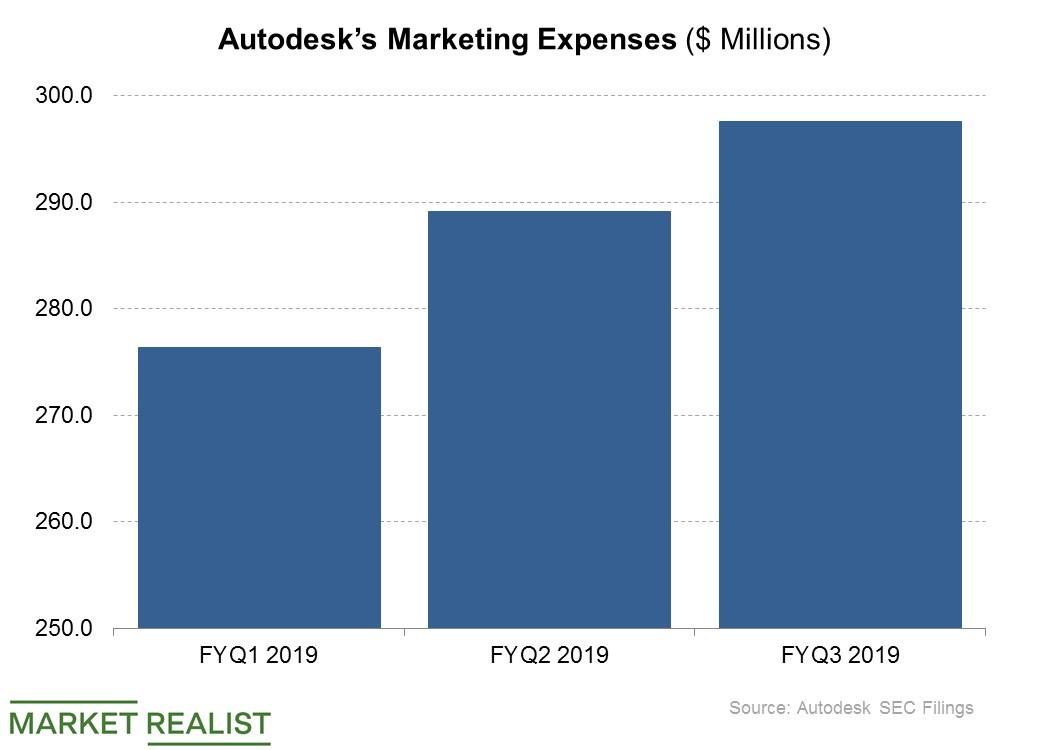 Autodesk Bolsters Its Customer Outreach with a Software Showroom
By Ruchi Gupta

Mar. 1 2019, Updated 2:00 p.m. ET
Software showroom opens in Chicago
Autodesk (ADSK) spends a big chunk of its revenue on marketing its products. In fiscal 2019's third quarter (ended in October), marketing was Autodesk's largest cost item. Despite spending big on customer outreach efforts, Autodesk wants to do more to ward off competition and drive revenue growth. To this end, Autodesk recently opened a software showroom, the Generative Design Field Lab, in Chicago.
Article continues below advertisement
Making designing more efficient
Last year, Autodesk added a new AI-based technology, generative design, to its Fusion 360 product development platform. According to Autodesk, its generative design technology offers a new way to "tackle design problems" and "takes the guesswork out of the process." At the Chicago showroom, customers can learn more about generative design and how they can apply it to their product design process to make the work more efficient.
Autodesk said it chose Chicago because it is "a manufacturing super-region" in "the center of the American heartland." Autodesk hopes the showroom investment will help it convert more prospects into customers.
45% of revenue spent on marketing
In fiscal 2019's third quarter, Autodesk spent $297.6 million on sales and marketing, representing 45% of its total revenue. At Adobe (ADBE), 29% of revenue was spent on marketing in fiscal 2018's fourth quarter, and PTC (PTC) spent 31% of its revenue on marketing in fiscal 2019's first quarter. Ansys (ANSS) invested 34% of the revenue it generated in the third quarter of 2018 on marketing, and marketing consumed 24% of SAP's (SAP) revenue in last year's fourth quarter.