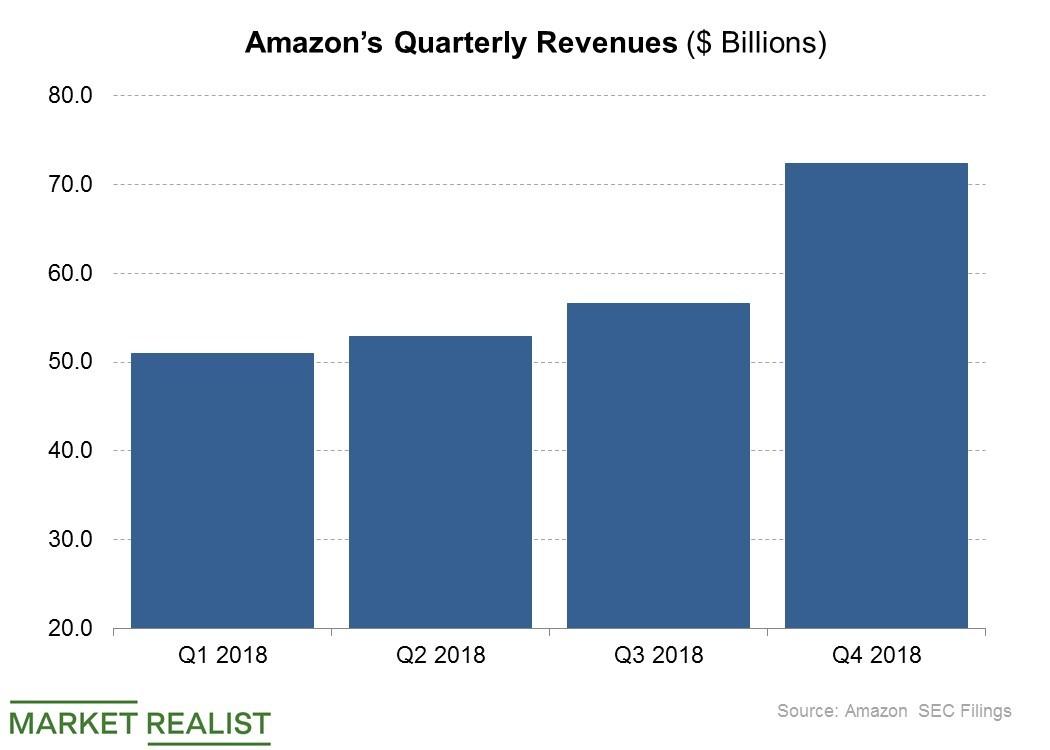 Amazon Moves to Outsource a Tricky Responsibility
By Ruchi Gupta

Mar. 6 2019, Updated 10:32 a.m. ET
Amazon escalates war on counterfeits
For the first time ever, Amazon (AMZN) cited brand counterfeiting as a serious risk to its business in its 2018 annual regulatory filing. As shopping activities shift online, brand counterfeiting has become a major problem and a huge reputational risk to the leading e-commerce companies like Amazon. Amazon appears to have developed what could be a silver bullet in its fight against counterfeiting. The company recently launched an initiative called Project Zero, which is about making its marketplace totally free of counterfeited goods.
Article continues below advertisement
Amazon's Project Zero initiative has three components, and one of them involves shifting the responsibility of taking down counterfeit product listings to brands and right holders. In this self-serve counterfeits removal approach, Amazon provides brands with artificial intelligence-powered tools to remove counterfeit product listings themselves. This move marks a big shift from the previous approach that required brands to report a counterfeit and allow Amazon time to investigate and take action. The new self-serve approach is quick and easy, and for Amazon, it takes away some responsibilities and may free its teams to focus more of their time and energy on more important activities.
Alibaba is also struggling with counterfeiting
Besides Amazon, China's Alibaba (BABA) is another e-commerce giant that has been struggling with the counterfeiting problem, leading to it being sued by some brands and some of its Taobao marketplace being blacklisted in the United States for allegedly facilitating trade in brand-infringing goods.
Amazon reported $72.4 billion in revenue for the fourth quarter, an increase of 20% YoY. Alibaba (BABA) and Etsy (ETSY) reported revenue growth of 41% and 46.8% YoY for the December quarter, respectively. JD.com's (JD) revenue rose 22.4% YoY, and eBay's (EBAY) revenues rose 6.0% YoY in the December quarter.