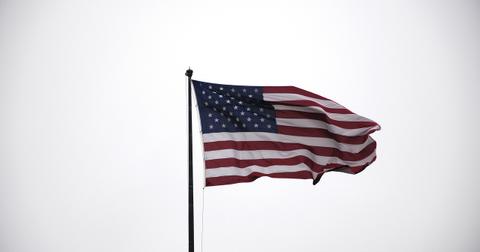 Will Trump Seal a US-China Trade Deal Next Month?
By Jitendra Parashar

Feb. 22 2019, Published 3:21 p.m. ET
The US market
This afternooon, the NASDAQ Composite Index (QQQ) and Dow Jones Industrial Average (DIA) appear to be on their way to ending their ninth consecutive week in positive territory. At 2:32 PM ET, the NASDAQ Composite and Dow Jones were trading with 0.8% and 0.6% gains for the day. Despite yesterday's weaker-than-expected durable goods orders data for December, investors' expectations of a possible end to US-China trade tensions with a deal between the two countries kept markets positive.
Let's take a look at an important update in the US-China trade talks.
Article continues below advertisement
The possibility of a Trump-Xi summit in March
This afternoon, CNBC cited unnamed sources to claim that both countries "are discussing a late March meeting between President Donald Trump and Chinese President Xi Jinping."
The report also claimed that "China has committed to buying up to $1.2 trillion in U.S. goods, though the two sides remain far apart on issues concerning the forced transfer of intellectual property."
Despite the difference of opinion on intellectual property, China's commitment to buying US goods worth over $1 trillion could be a positive development. It could help the Trump administration become a little more flexible, which might mean a trade agreement between the world's two largest economies.
Nonetheless, the market may continue to trade on a mixed note while it waits for an official announcement.
While an end to the US-China trade tensions might help many US companies (SPY)—including Apple (AAPL), General Motors (GM), Ford Motor Company(F), NVIDIA (NVDA), and Tesla (TSLA)—investors' reaction depends on the conditions of a deal.
As of February 21, Apple has risen 2.8% month-to-dat). Microsoft (MSFT), NVIDIA (NVDA), Qualcomm (QCOM), Netflix (NFLX), Oracle (ORCL), Intel (INTC), Micron (MU), and AT&T (T) are up 4.8%, 8.4%, 5.7%, 5.1%, 3.7%, 9.1%, 8.7%, and 2.6%, respectively. In contrast, Alphabet (GOOG), Facebook (FB), Amazon (AMZN), Advanced Micro Devices (AMD), Tencent Holdings (TCEHY), and Baidu (BIDU) have lost about 1.9%, 4.0%, 5.8%, 2.0%, 3.5%, and 0.5%, respectively.